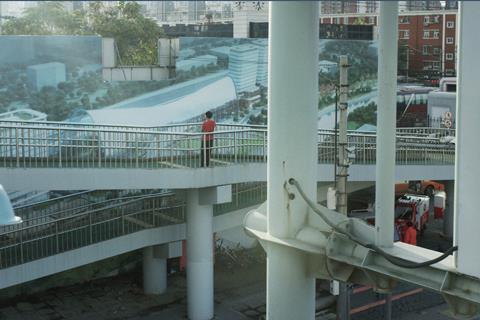 Beijing-based sales agent Rediance has picked up international rights to From Tomorrow On, I Will, which is receiving its world premiere in Berlin's Forum section.
Co-directed by Serbian filmmaker Ivan Marković and China's Wu Linfeng, the film combines fiction and documentary elements to portray the daily routine of a migrant worker in Beijing. The German-Chinese-Serbian production was shot with a small crew and minimal funds in Beijing last summer.
The two co-directors previously made the short film White Bird, which premiered in Berlin in 2016. Marković is also the cinematographer on Angela Schanelec's I Was At Home, But, which is playing in Berlin Competition.
Rediance is also handling international sales on two other new titles: Chinese filmmaker Geng Jun's Manchurian Tiger and In The Holocene, co-directed by the UK's Ben Rivers and Thai filmmaker Anocha Suwichakornpong.
Currently in production, In The Holocene explores the folklore and realities behind the popular Thai tourist destination of Krabi. The film is Rediance's second project as a co-financier following Anthony Chen's Wet Season.
Starring Zhang Yu (Dying To Survive) and Ma Li (Never Say Die), Manchurian Tiger revolves around a group of characters caught up in a chain of calamities connected to an unpaid debt and a black dog.
Produced by Blackfin, U.Lan and Rediance, the film recently wrapped in northern China. Geng won the special jury prize at Sundance for his 2017 black comedy Free And Easy.
Rediance's EFM slate also includes Xing Jian's Winter After Winter, which recently premiered in Rotterdam, and Zhang Dalei's In Winter, which is currently in post-production.