Seoul-based sales agent M-Line Distribution has picked up new titles from Lee Joon-ik and Lee Sung-gang and sealed a Japanese deal on Kang Hyo-jin's Wonderful Nightmare [pictured].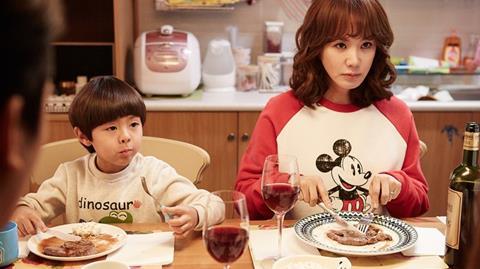 Lee Joon-ik's Dongju: The Portrait Of A Poet is a biopic of Korean poet Yun Dongju, who wrote poetry during the Japanese colonial era. Kang Ha-neul and Park Jung-min head the cast of the film, which is in post-production. Lee has previously directed hits such as the King And The Clown, Radio Star and The Throne.
Lee Sung-gang's Kai is an animated feature about a young warrior in the grasslands of Central Asia who attempts to rescue his sister from an evil Snow Queen. An acclaimed animation director, Lee has credits including My Beautiful Girl, Mari and Yobi, and The Five-Tailed Fox. His new film is produced by fellow animation director Yeon Sang-ho (The King Of Pigs).
Meanwhile, Wonderful Nightmare has been sold to Klockworx in Japan, following a string of sales to North America and Asian territories in Cannes. Starring Uhm Jeong-hwa and Song Seung-heon, the film tells the story of a high-flying female lawyer who dies, but is returned to earth to live as a housewife with two children.
M-Line's AFM slate also includes Kim Dong-myung's drama The Liar, which is screening at this year's AFI Fest.