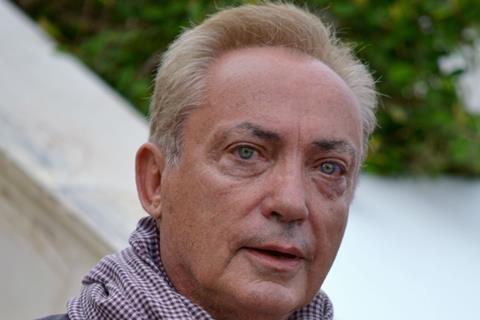 German actor Udo Kier is set to be honoured at the 2nd International Film Festival & Awards - Macao (IFFAM) with a Career Achievement Award.
Kier's long and distinguished career has included work with well-known arthouse directors such as Rainer Werner Fassbinder, Gus Van Sant, Lars Von Trier and Werner Herzog.
He has balanced those roles with appearances in Hollywood fare such as Armageddon, Ace Ventura: Pet Detective and Blade.
Kier's career began in the 1960s. His recent credits include Brawl in Cell Block 99, Alexander Payne's Downsizing and Lars Von Trier's Nymphomaniac: Volume II.
"With his high profile roles in Brawl In Cell Block 99 and Downsizing, we are reminded once again how unique and brilliant Udo Kier is, so there is no better time than to acknowledge that here in Macao with our career achievement award," said Mike Goodridge, artistic director of the IFFAM.
"He has many more films to make, so we are over the moon that he is visiting us for a few days to celebrate with us."
The updated guest line-up for IFFAM includes Journey's End star Asa Butterfield, Angels Wear White director Vivian Qu and The Last Emperor actress Joan Chen. Previously-announced guests include Michelle Yeoh and Jeremy Renner.
The 2nd International Film Festival & Awards - Macao take place December 8-14.