Arab distributor and promotional agency MAD Solutions has signed pan-Arab rights to Baghdad suicide attack drama The Journey ahead of its screening in Dubai International Film Festival (DIFF)'s Muhr Feature competition.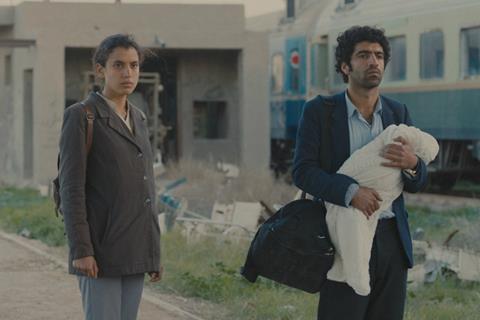 The company has taken pan-Arab rights excluding Iraq, where the film is being handled by the Iraqi Independent Film Centre.
"It will be released in Iraq by Christmas and then the rest of the Arab world in January and February," said MAD founder and CEO Alaa Karkouti.
Iraqi director Mohamed Al Daradji's The Journey, about a man and woman brought together at a Baghdad train station by the latter's plan to blow herself up in a suicide attack, world premiered at Toronto and also played at the BFI London Film Festival.
The title is among 28 DIFF titles being handled internationally by Cairo-based MAD. "Many of them premiered in festivals this autumn and we've acquired them in the last few weeks. They'll mainly be released in the first half of next year," said Karkouti.
Other recent pick-ups include Egyptian director Ahmed Amer's comedy mockumentary Kiss Me Not and Algerian director Karim Moussaoui's Until The Birds Return, which are both playing in Arabian Nights.
In other sections, the company is handling Muhr Short competition titles A Drowning Man, Bonboné, Rupture, Astra and City Souls.
It also recently signed Muhr Gulf Short titles Lollipop and Detained. The company is also screening a number of shorts in the market including Gaza Surf Club, My Uncle, Heaven Sent and Between Sisters.