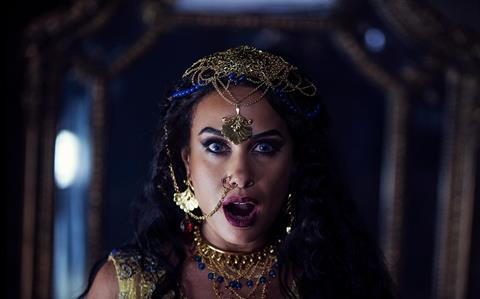 Cairo-based Arab cinema distribution and marketing specialist Mad Solutions has struck a deal with Saudi Arabia's Rotana Media Group to distribute its film library outside the Arab world.
The Riyadh-based entertainment giant owns one of the biggest catalogues of Arab cinema in the world, spanning 2,000 classic and new films dating from 1939 to 2020.
Under the deal, Mad Solutions will market the catalogue at festivals and markets to find international distribution outlets for the titles.
It will kick off the new relationship with an EFM screening of a 25-minute show-reel of highlights from the collection, organised along thematic lines including "the exciting world of belly dancers", Omar Sharif classics, Hollywood-inspired productions, book-to-film adaptations and Arabic-language horror and thriller films.
The titles range from Egyptian director Salah Abu Seif's drama The Adventures of Antar And Abla, which premiered in Cannes Official Selection in 1949; to Have Mercy, the 1953 Arabic-language remake of Abbott and Costello Meet Frankenstein; and 1955 comedy drama Our Best Days, featuring Omar Sharif in one of his first starring roles.
More recent titles include Saudi director Haifaa Al-Mansour's ground-breaking 2012 feature Wadjda, Egyptian drama Yomeddine, which premiered in competition in Cannes in 2018, and the 2019 Egyptian box office hit Blue Elephant: Dark Whispers.
Mad Solutions is also organising a separate market screening for the latter title, which it is co-distributing worldwide with Cairo-based Misr International Films (MIF).
Mad Solutions co-chief Alaa Karkouti said that the Rotana deal tied in with the agency's remit to enlarge and create sustainable markets for Arab cinema.
"Rotana's library includes the majority of the most important productions of Arab cinema," he said. "We believe the collection has a number of discoveries that are suitable for an international audience outside the Arab world. The Rotana library has 200 restored older films besides the key new films."