The Spanish capital will be the next destination for the itinerant International India Film Academy gala.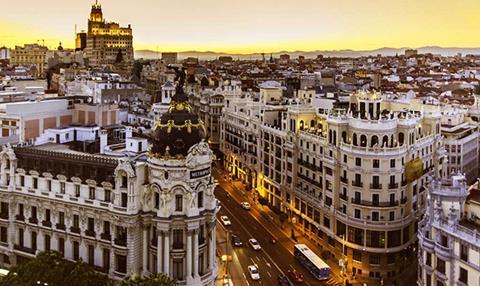 The International India Film Academy Awards will this year take place in Madrid, Spain, June 23-26.
The three-day celebration will include shows around Indian fashion and music, culminating with the film awards. The aim is to widen existing and potential audiences for Bollywood productions.
It's going to be "MAD-rid", Bollywood star Anil Kapoor (Slumdog Millionaire) commented in a release.
Kapoor travelled to the Spanish capital this week together with other Bollywood names such as Hrithik Roshan and Sonakshi Sinha to make the announcement, with them were the Indian Ambassador to Spain, Vikram Misri, Madrid's mayor, Manuela Carmena and other Spanish diplomats.
The town hall's decision to contribute $1.13m (€1m) to the gala has been key to attracting the event. The idea, from the Spanish point of view, is to strengthen bonds with Indian industry, and also make Spain a more popular tourist destination.
Around a hundred Bollywood professionals are expected to travel to Spain for the IIFA celebrations.
With an audience of 800m, the IIFA Awards gala seems like a perfect publicity opportunity. And with 15,000 thousand tourists expected to arrive in Madrid for the awards, the city is also hoping to make a profit.
Since the first IIFA Awards at the Millennium Dome in London in 2000, the Bollywood Oscars have travelled the globe.