US distributor has announced a raft of promotions ahead of TIFF.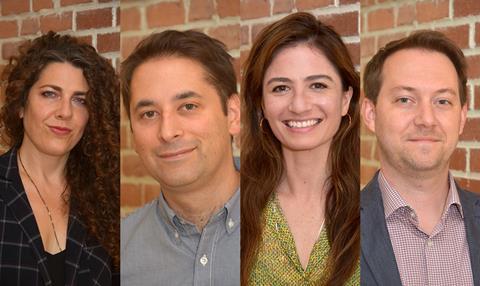 On the eve of Toronto International Film Festival (Sept 8-18), Magnolia Pictures president Eamonn Bowles has promoted Dori Begley and Matt Cowal to co-executive vice president, Sarah Hack to head of business affairs & legal, and John Von Thaden to head of acquisitions.
"To a person, they've exceeded expectations every step of the way," said Bowles.
Begley was formerly at Sony Pictures Classics and joined as director of acquisitions in 2007, climbing to senior vice-president of acquisitions in 2011.
Her role expands to oversee US sales on Magnolia's library as well as new distribution initiatives for alternative content.
Cowal also joined in 2007 and has served as senior vice-president of marketing and publicity since 2011.
He has spearheaded campaigns on Food, Inc, as well as Blackfish and Force Majeure.
Hack has worked in the business affairs and legal department for four years. She will provide counsel to all Magnolia departments as well as to sister companies Landmark and 2929 Entertainment.
She takes over the role from Chris Matson, who left the company earlier this year.
Von Thaden has been with Magnolia's acquisitions department for five years and joined from IFC Films. He reports to Begley.