EXCLUSIVE: Malaysia's Sonneratia Capital has signed partial slate financing arrangements with two local production companies – Lina Tan's Red Films and Adrian Teh's Asia Tropical Films.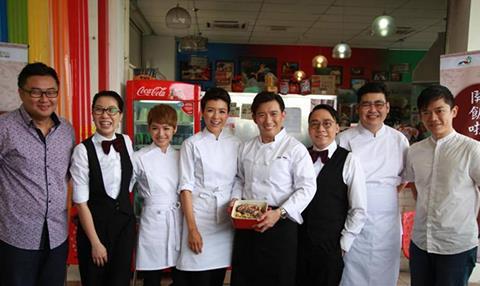 A division of Malaysia's Rhizophora Ventures, Sonneratia will back slates of between four to six films from each company, investing up to 70% of a project's budget, with a cap of $2.3m across each company's slate.
Asia Tropical is using the funding for Chapman To's directorial debut Let's Eat – a co-production with Singapore's Clover Films, which also has backing from Fox International Channels. The foodie comedy started shooting in Kuala Lumpur and Singapore on September 8.
Red Films, which produces both Malay and Chinese-language films, has worked with filmmakers including Amir Muhammad, Fariza Azlina and Effendee. "Lina is also a great supporter of new talents, starting with short films, and now wants to help them take their next steps," said Rhizophora Ventures group managing director Michael Lake.
One of first projects under discussion for funding from Red's slate is Ho Yuhang's upcoming Mrs K, produced by Red and Lorna Tee's Paperheart.
As previously announced, Sonneratia is also providing slate financing for Malaysia's Apparat, which has been used to part-finance Dain Iskandar Said's Interchange. Also backed by MDEC and Seeing Eye Films, the project is currently in post-production for release next year.
"We've been looking at ways to raise the bar for Malaysian films and realised its pointless to finance one-off projects," said Lake, who headed Pinewood Iskandar Malaysia Studios before helping establish the government-backed fund.
"For producers to really grow and develop, they need to be able to finance a slate of projects. We're also focusing on films that can travel outside their home country because we can't depend on the Malaysian box office. Chinese films have the Singapore, Hong Kong and China markets, but we need to widen distribution for Malay-language films."
With Sonneratia Capital tipping in up to 70% of each project's budget, the local producers are required to find the remaining 30% in equity rather than grants. They are encouraged to tap into the Film In Malaysia Incentive (FIMI), which provides a 30% rebate for films shooting in Malaysia. "The rebate is an important part of the revenue stream within this model – around 15-20%," said Lake.
Rhizophora Ventures also cashflows the incentive through its Rhizophora Capital arm and is also involved in providing production services, research labs and training for local filmmakers.