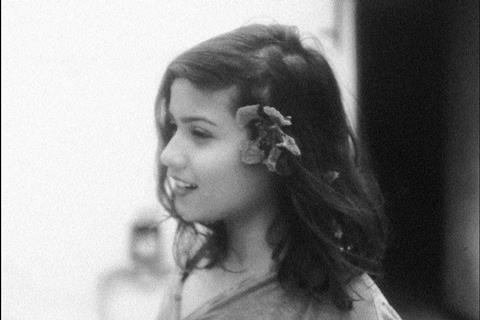 FIDLab, the international co-production incubator of France's International Film Festival FIDMarseille has once again gone virtual, and is showcasing 16 works from filmmakers from across the globe from June 14-18. The festival runs from July 19-25.
Despite the impact of the global COVID-19 pandemic, FIDLab head Fabienne Moris says it hasn't affected the number of submissions.
"On the contrary, there has been more than a 60 percent increase in applications over the past two years, linked to the growing reputation of FIDLab," she notes.
Moris points to such examples Manque de la Banca's Ski, which participated in FIDLab 2019 and played in Berlin earlier his year, and Nicolas Peduzzi's Ghost Town, a 2018 FIDLab project which will play in Cannes ACID platform in July.
When it came to choosing the projects for this year's 13th edition, "we didn't know if the event would be online or physical," explains Moris. "So we put the pandemic question out of our minds, to focus on the projects, the core artistic gesture that all the project proposals offer us."
The selected projects are in various stages of development and production. Indian filmmaker Paval Kapadia's documentary A Night Of Knowing Nothing, for example, is in the final stages of post-production and is screening in Directors' Fortnight at Cannes next month. It follows a love story between an estranged couple through the letters they write.
The majority of the other projects are in development, such as Mexican director Gabriel Herrera Torres' Ana Doesn't Want To Be Seen Dancing, which follows a teenager in medieval Germany who is embarrassed by her mother's love of dancing; and Bogancloch, UK filmmaker Ben Rivers' follow-up to his 2011 film Two Years At Sea (which debuted in that year's Venice Horizons) in which he revisits protagonist Jake Rivers, who lives alone in the Scottish Highlands.
Three of the titles are in production. Peruvian director Mauricio Freyre's Estados Generales follows the journey of a seed from the archives of Madrid's Botanical Gardens back to the small Peruvian village where it was originally collected in 1800. Tehran, City Of Ambitions, from Iran's Saeed Nouri, is a montage of over 900 film clips which explores the socio-political transformation of Tehran. And Lithuanian director Deimantas Narkevicius' Twittering Soul follows the experiences of a pair of musicians dabbling with the afterlife.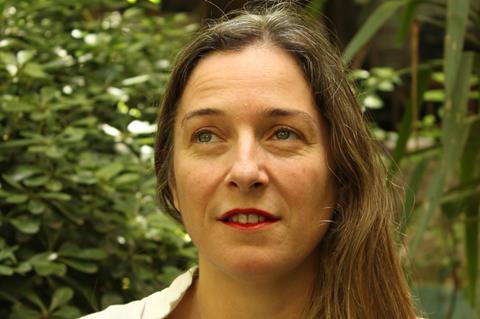 Moris and her FidLab team remain dedicated to supporting these filmmakers guide their projects through the process, and make the most of opportunities in the online space.
"A lot of filmmakers and producers find FidLab to be a refuge, a jewel box," she says. "Regarding the opportunities, everyone is more aware now; more meetings, more connections.
"An online edition may not be what we had hoped for, yet at least now we know that the distance between us will in now way impact our keen interest in sharing, community and interactions."
A huge step on this journey for any of the participants is presenting their project to FIDLab's expert jury, which this year is composed of Diana Bustamante Escobar, head of Colombian production company Burning; Leonardo Bigazzi, Italian curator of the Fondazione In Between Art Film; and David Schwartz, manager of theatrical programming at Netflix's Paris Theatre in New York.
They will award a total of nine prizes including eight weeks' use of editing facilities at France's Commune Image studio to a project produced or co-produced by a French company; two months residency at Madrid's artistic centre Casa de Velazquez and access to filming and editing equipment as part of the OPEN ECAM programme of ECAM, School of Cinematography and Audiovisual of the Community of Madrid; and celluloid reels offered by Kodak and their development by Silverway Paris for a European project. The winners will be announced at 19.00 CET on Friday June 18.
Special focus
Additionally, this edition of FIDLab is also focusing on both Dutch and French-speaking Belgian productions. In a joint initiative with Flanders Image, Wallonie Bruxelles Images and Wallonie-Bruxelles Centre, a delegation of producers is presenting ongoing projects. These include Benoit Roland of Wrong Men, who has co-produced features including Lee Cronin's The Hole In The Ground, and has presented three projects at the lab: Alexe Poukine's Dans Le Role, Claude Schmitz's Les Detectives and Baloji's Augere.
For this year, Moris is making the most of the fact that the Cannes Film Festival is taking place after FIDLab. "We are planning to organise two days of one-to-one meetings with selected producers and the international professionals who will be there," she explains. "This is a new experience that I am excited to share with this year's participants."
The FIDLab 2021 Selection
A Night Of Knowing Nothing (Ind-Fr)
Dir: Payal Kapadia
Ana Doesn't Want To Be Seen Dancing (Mex)
Dir: Gabriel Herrera Torres
Bogancloch (UK-Ice)
Dir: Ben Rivers
Dead Lands (Isr)
Dir: Daniel Mann
Dialogues Of Exile (Fr)
Dir: Eyal Sivan
Estados Generales (Peru-Sp)
Dir: Mauricio Freyre
It Is At This Point That The Need To Write History Arises (Port)
Dir: Constance Ruh
Jeune Cinema (Fr)
Dir: Yves-Marie Mahe
The Stuntwoman (Fr)
Dirs: Virginie Barre, Julien Gorgeart
To Die On Your Feet (Chile)
Dir: Maria Paz Gonzalez
I'll Never Be A Cop (Chile)
Dir: Carolina Moscoso
Re-Writing (Fr-Sp)
Dir: Victor Iriart
Spillaert (Bel)
Dir: Lisa Spillaert
Swarm (Ger)
Dirs: Anja Dornieden, Juan David Gonzalez Monroy
Tehran, City Of Ambitions (Iran)
Dir: Saeed Nouri
Twittering Soul (Lith)
Dir: Deimantas Narkevicius