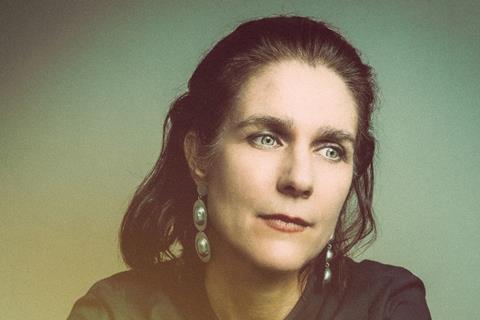 UK-based Maven Screen Media, screenwriter Olivia Hetreed and director Maggie Betts are developing a dramatic thriller about the pro-choice pioneer and activist Rebecca Gomperts.
Maven's Celine Rattray and Trudie Styler will produce the timely feature alongside Thomas Benski of Pulse Films, Teddy Leifer of Rise Films, and James Ferrari.
Maven reunites with Betts, whose Novitiate premiered at Sundance 2017, and continues to forge ahead with the company's mandate to increase representation of women behind and in front of the camera.
The film will tell the true story of Gomperts, the Dutch doctor who recruited a band of women to sail around the world and provide abortions at sea for women who have no legal alternative through the Women On Waves initiative.
Facing threats from warships on the open sea, the women's reproductive rights activist faced intrusions into her privacy, a relationship crisis, and division in the ranks over her latest campaign goals.
Hetreed, who earned a Bafta adapted screenplay nomination for Girl With The Pearl Earring, will write the screenplay and said, "It's rare to come across a story as timely, powerful, controversial and beguiling. Rebecca is a heroine for our times, clever, passionate, a radical thinker who charms and infuriates those around her and is not afraid to stand up to hostile and powerful opponents. She is not a nice girl but a fearsome woman and I am thrilled to be working with the fearsomely talented Maggie Betts to tell her story.".
Betts, who won the director's prize at Sundance for Novitiate, added: "Having always been attracted to stories of very courageous and bad-ass women breaking every rule for the sake of a greater good, Rebecca and her mind-blowing saga with Women on Waves truly encompasses everything that is exciting to me as a filmmaker.
"It is such an honour to be able to work on this project alongside not only Rebecca herself, but such an extraordinary group of fellow creators. And the story itself could not really be more relevant or timely than right here, right now."
Maven is in post on A Mouthful Of Air starring Amanda Seyfried, Silent Night with Keira Knightley, and With/In starring Julianne Moore, Debra Winger, Emily Mortimer, and Rebecca Hall.
Rise Films' credits include Bryan Fogel's Oscar-winning documentary Icarus, Kirby Dick's documentary The Invisible War, and drama Who Is Dayani Cristal? starring Gael García Bernal.
Pulse Films produced Andrea Arnold's American Honey and Crystal Moselle's Sundance 2018 selection Skate Kitchen, among others, while the roster of upcoming features includes Pig starring Nicolas Cage.