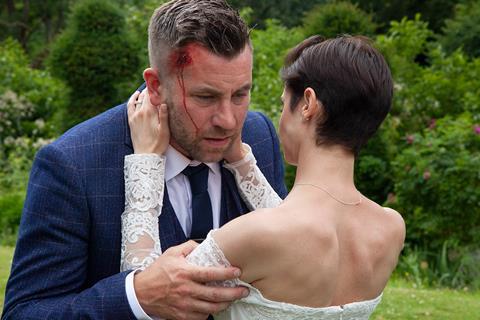 Cologne-based Media Luna has acquired the worldwide sales rights in time for the online Marche to two UK genre titles: Adam Oldroyd's comedic thriller Sideshow and Chris Crow's neo-noir thriller The Ballad Of Billy McCrae.
Sideshow follows a couple of hapless burglars who break into the house of an ageing psychic only to encounter an inexplicable turn of events. Anthony Head and Les Dennis star.
The Ballad Of Billy McCrae, which stars David Hayman, is a story of love, hate and murder set against the backdrop of industrial South Wales.
Both films will be introduced to festivals and buyers at the Cannes virtual market, although neither film will be screened there. Media Luna is looking for a festival premiere for both titles, which were produced by Sterling Pictures' Michael Riley.
"These films are a strong addition to Media Luna's Black Velvet label," Media Luna CEO Ida Martins said. "Both are funny and tense and exciting in the way only the best genre films are."