The cinema promotion has been extended for a further two years following strong uptake.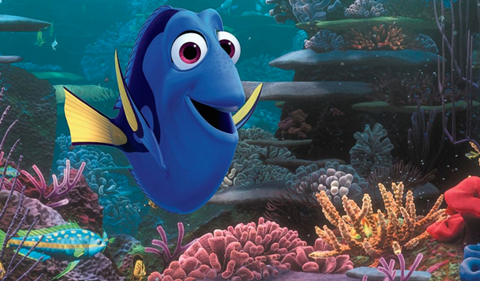 Price comparison website comparethemarket.com has extended its Meerkat Movies promotion until 2020.
The company's initial contract, brokered in partnership with industry body Cinema First, was a three-year deal signed in 2015, and this will now run for a further two years following what it deems to be strong uptake.
According to data from comparethemarket.com, the Meerkat Movies promotion (which offers two-for-one cinema tickets on Tuesday or Wednesday for a year) has now reached 2.9 million memberships, with 3.8 million vouchers redeemed since its launch in April 2016.
Meerkat Movies now accounts for close to 3% of UK cinema admissions, the company claimed, citing family titles such as Finding Dory [pictured] and The BFG as films that had performed well with the promotion.
Chairman of Cinema First, Barry Jenkins said: "The extension of our ground-breaking partnership with comparethemarket.com is great news for cinema audiences of all ages which will I know be hugely welcomed by everyone in the UK cinema industry."
Paul Galligan, managing director of comparethemarket.com, added: "Rewarding customers for their loyalty and helping people get more for their money are key principles that drive our business. We've therefore been delighted with the success of Meerkat Movies.
"Of course, as our business helps people find the best deals across insurance, energy and money products, the money saved on 2-4-1 cinema tickets is only a small part of the picture."