Lawsuit claims breach of contract, fiduciary duty.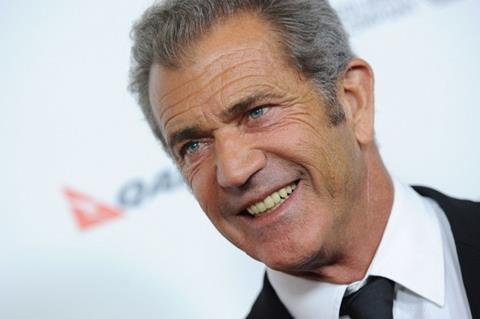 Mel Gibson and Bruce Davey's Icon Productions has filed a claim against the producers of The Professor And The Madman claiming among other things they did not provide a final budget or secure a completion bond.
The lawsuit, filed on Monday with the Los Angeles County Superior Court, has emerged after production on the drama about the origins of the Oxford English Dictionary began production in autumn 2016.
Papers lodged on behalf of Icon Productions accuse Voltage Pictures, Voltage Productions, Christchurch Productions and Voltage head Nicolas Chartier of breach of contract, fiduciary duty, and promissory fraud, among other complaints.
The plaintiffs said The Professor And The Madman, based on the book by Simon Winchester, has been a "labor of love" for Icon and writer-director Farhad Safinia for nearly two decades. Safinia wrote Apocalypto for Gibson and makes his feature directorial debut on Professor.
Gibson was cast as Professor James Murray, who began compiling the dictionary in 1857, while Sean Penn plays Dr William Chester Minor, who submitted more than 10,000 entries while he was an inmate in an asylum for the criminally insane.
The plaintiffs claim the defendants did not provide Icon with a final budget or a completion bond, which means there would be no guarantor to break a tie in the event of disagreement over budget and/or production schedule.
The suit claims the defendants did not allow "critical scenes" to shoot in Oxford, or allow Safinia to complete the film in accordance with the agreed screenplay, thereby precluding Gibson from exercising his agreed-upon right to select the final cut from versions prepared by the director and Voltage.
Icon is seeking damages and a ruling that it can take back rights to the project.
Voltage head Nicolas Chartier could not be reached at time of writing.