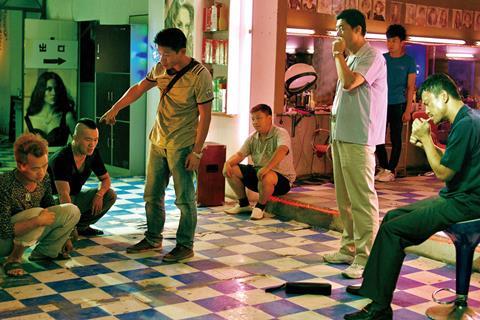 Memento Films has boarded Wild Goose Lake, Chinese filmmaker Diao Yinan's follow-up to his Berlin 2014 Golden Bear winner Black Coal, Thin Ice, as co-producer and international sales agent.
Produced by China's Shen Yang, the crime thriller reunites Diao with the stars of Black Coal, Thin Ice – Liao Fan, who won a Berlin Silver Bear for best actor, and Gwei Lun-mei – along with Hu Ge and Wan Qian.
The film, which started shooting in the city of Wuhan on April 28, tells the story of a gangster on the run who eventually sacrifices himself to save his family and the woman he encounters along the way.
Memento's Alexandre Mallet-Guy and Arte France Cinema are producing with Shen Yang, who produced Directors Fortnight entry The Pluto Moment and executive produced Bi Gan's competition title Long Day's Journey Into Night. Mallet-Guy's credits include Cannes opener Everybody Knows and Nuri Bilge Ceylan's competition title The Wild Pear Tree.
"We are thrilled to welcome on board such a great auteur," said Mathieu Delaunay, VP, sales and marketing. "Diao Yinan has proven to be a master with Black Coal, Thin Ice and we're excited to bring his new project, a tense, fast-paced crime thriller, to the market."
The film is produced by several Chinese companies including Helichenguang International Culture Media, Green Ray Films, Omnijoi Films (Black Coal, Thin Ice), China Film International and Fundamental Films. It also has support from Arte and the CNC's Cinemas du Monde. Memento Films Distribution will distribute in France.
The production reunites DoP Dong Jingsong, art director Liu Qiang and sound editor Zhang Yang, who worked together on Black Coal, Thin Ice, along with Wong Kar-wai's director of lighting Huang Zhiming.