EXCLUSIVE: Romantic comedy exploring world of online dating to star Pierre Richard [pictured].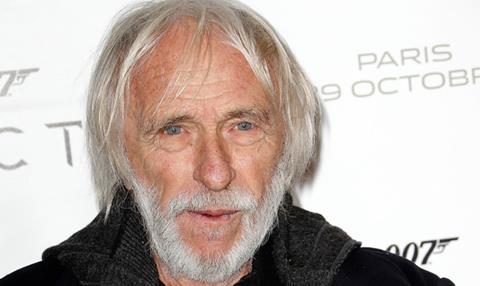 Memento Film International (MFI) has boarded sales on French film-maker Stéphane Robelin's upcoming romantic comedy Mr. Stein Goes Online, starring Pierre Richard as a widower who decides to explore the world of online dating.
Richard will play an elderly widower Pierre who has been a living a solitary life since the death of his wife. His daughter gets him a computer in the hope it might stimulate him and lead to him socialising online at least. With the help of young computer teacher Alex, he starts surfing the net and falls on an online dating website.
Under Alex's identity, Pierre starts up a conversation with a fascinating young physiotherapist, going by the alias of Flora63. She in term is charmed by the elegant profile he has given himself. Caught up in the thrill of the online encounter, he accepts an invitation to meet but then decides he has no other choice than to send Alex in his place.
Other cast members include Game of Thrones star Oona Chaplin – seen most recently on the big screen in The Longest Ride – and French actor Yaniss Lespert.
Legendary, Oscar-winning French composer Michel Legrand (The Young Girls Of Rochefort, Cleo From 5 To 7, The Thomas Crown Affair, Yentl) is composing original music.
Christophe Bruncher of Paris-based Ici & Là Productions, who previously worked with Robelin on All Together, is producing. The €4.5m production will be ready for a February 2017 release.
"Mr. Stein Goes Online is a modern heart-warming love story, destined to become a real crowd pleaser," said MFI sales chief Tanja Meissner.
"Just like Stéphane's last movie All together, we are certain that this will hit a special nerve with the acquisition crowd, being the funny and original yet universal art-house project they are just looking for to cross over."
Robelin is best-known for his 2012 French language comedy All Together (Et Si On Vivait Tous Ensemble) – co-starring starring Richard opposite Jane Fonda and Geraldine Chaplin as a group of pensioners who decide live together alongside Daniel Brühl as their live-in caregiver.
The film sold into more than 30 territories, including the US, and grossed more than €10m internationally.
One of France's best-loved comedy actors, Richard has notched up more than 50 cinema credits over his 50-year career, starring in French classics such as Yves Roberts's 1972 secret agent spoof The Tall Blond Man with One Black Shoe and more recently A Happy Man and Paris 36.
Other upcoming productions on Paris-based MFI's EFM slate include Martin Provost's The Midwife, co-starring Catherine Frot and Catherine Deneuve, and Asghar Farhadi untitled project, the details of which have not been made public.
The company is also selling the following Berlinale titles: News from Planet Mars (Out-of-Competition), All Of A Sudden (Panorama) and Girls Asleep (Generation 14Plus).