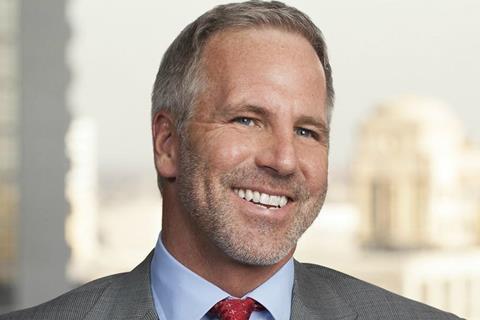 Metro-Goldwyn-Mayer (MGM) has appointed Chris Brearton, from Los Angeles law firm Latham & Watkins, as its COO.
Brearton will report to MGM chairman and CEO Gary Barber and will work with him to oversee the studio's business operations and business development and strategic growth initiatives.
The executive currently serves as managing partner at Latham & Watkins' Entertainment, sports and media practice, working on mergers and acquisitions, film and television financing, media rights licensing, and strategic joint ventures and partnerships.
He has represented MGM for nearly 20 years, working on deals including the studio's acquisition of the interests in United Artists Media Group owned by Hearst, Mark Burnett and Roma Downey, as well as its acquisition of pay-TV network Epix, and the enhancement of its debt capital structure to $2.1bn.
Before Latham & Watkins, Brearton was a partner at O'Melveny & Myers. He began his career as a CPA in the information, communications and entertainment group of KPMG in Los Angeles.
In a statement, Barber said: "I've worked very closely with Chris for more than a decade on a myriad of deals. He has been my most trusted advisor during this period and I am thrilled he will be joining MGM. Chris' knowledge and expertise have been invaluable to the company. He brings an unmatched understanding and vision about the future of MGM, which makes his addition to our talented senior executive team as COO even more exciting."
Brearton added: "The opportunity to join MGM is the chance of a lifetime. MGM was my first client while I was at KPMG in 1992, so the company has always held a special place in my heart. The challenge to help this great company map out a plan to grow into the future is very exciting, and I can't wait to get to work with Gary and the leadership team and staff at MGM on a daily basis."