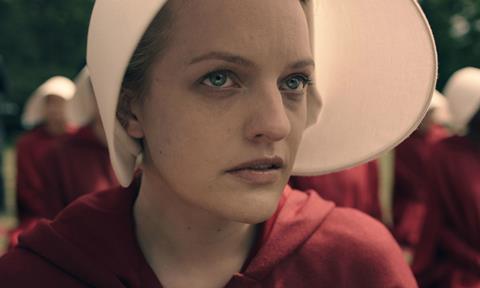 The Handmaid's Tale showrunner and executive producer Bruce Miller has signed a multi-year overall development deal with MGM Television and Hulu, producers of the Emmy-winning series.
Under the deal, Miller will continue at the helm of The Handmaid's Tale, the second season of which just started streaming on Hulu, and develop future projects for the US streamer and MGM that he will create and write. He will also look for other writers to work with in developing projects through his company.
Miller, whose work on The Handmaid's Tale has also won him Writers Guild of America and Producers Guild of America awards, has previous writing and producing credits including ER, Medium, The 4400 and Eureka.
Hulu vice-president of content development Beatrice Springborn said: "The Handmaid's Tale series would not be the creative force it is without Bruce Miller behind it. He is truly a one-of-a-kind partner and storyteller and we're thrilled to continue our relationship with him to bring authentic, relevant and riveting stories to Hulu."
MGM president of television production and development Steve Stark added: "Bruce and I have worked together for many years and it is such a privilege for me and our team to be able to continue to work with him and Hulu. His leadership, skill and brilliant vision for The Handmaid's Tale has helped the series to transcend political and cultural boundaries and we can't wait to see what's next."
MGM also serves as international distributor on The Handmaid's Tale.