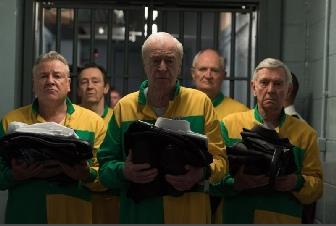 Saban Films has acquired US rights from Studiocanal to Working Title Films' Michael Caine and Ray Winstone heist film King Of Thieves.
James Marsh (The Theory Of Everything) directs the story about the April 2015 Hatton Garden Safe Deposit Company heist in which a gang of retirees aged between 59 and 75 made off with more than $18m (£14m) in what remains the biggest heist in UK history.
Jim Broadbent, Tom Courtenay, Michael Gambon, and Charlie Cox round out the key cast.
Joe Penhall adapted the screenplay based on source material from Mark Seal's Vanity Fair article and The Guardian's veteran crime reporter Duncan Campbell.
Working Title Films' Tim Bevan and Eric Fellner produced alongside Michelle Wright and Ali Jafaar, and Studiocanal financed. Saban plans a first quarter 2019 release.
"King Of Thieves is led by a stellar British ensemble cast," said Saban Films' Bill Bromiley. "The pedigree of Michael, Jim, Tom, as well as Working Title make a very attractive package. We absolutely love this film!"
Bill Bromiley and Jonathan Saba negotiated the deal for Saban Films with Studiocanal and Anne Chérel and Loubna Berrada on behalf of the filmmakers.