Vietnam War adaption will focus on lives on all sides during pivotal Tet Offensive.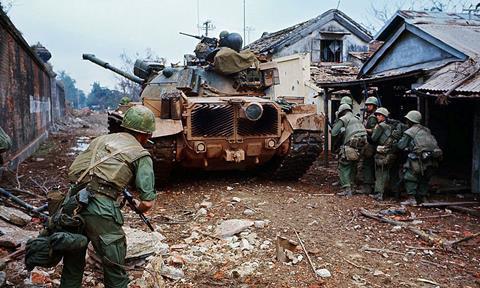 Michael Mann and Michael De Luca have acquired rights to Mark Bowden's upcoming book Hue 1968, which they will develop into an eight-to-10-hour miniseries.
Mann, the Oscar-winning director of Collateral, The Insider, and Heat, will direct multiple episodes and produce alongside De Luca, the Fifty Shades Darker producer who recently co-produced the Oscar telecast.
Hue 1968 took Bowden, the best-selling author of Black Hawk Down, five years to write and focuses on lives on all sides of the conflict during the pivotal Tet Offensive. Grove Atlantic will publish the book on June 6.
Characters include a seemingly innocent Vietnamese schoolgirl turned hardened revolutionary; a Marine captain from Pennsylvania who becomes a war hero; a Hanoi teacher who fights as an infantryman for the North Vietnamese army; and US president Lyndon B. Johnson.
"Mark Bowden's written a masterpiece of intensely dramatic non-fiction," Mann said. "Bowden's achievement is in making 'them' into 'us'. We are them. There are no background people; people abstracted into statistics, body counts. There is the sense that everybody is somebody, as each is in the reality of his or her own life.

"The brilliance of Bowden's narrative, the achievement of interviewing hundreds of people on all sides and making their human stories his foundation, is why Huế, 1968 rises to the emotional power and universality of For Whom The Bell Tolls and All Quiet On The Western Front."
Johnny Pariseau with help oversee the project for De Luca Productions, as will Justine Suzanne Jones for Forward Pass.