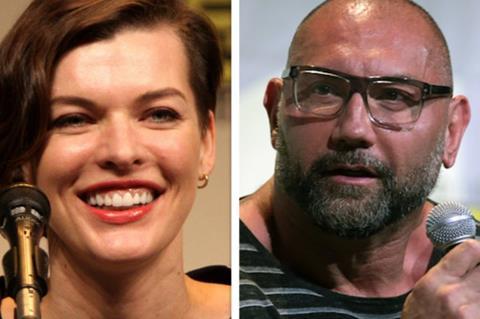 Resident Evil director Paul W.S. Anderson is teaming up with franchise star Milla Jovovich and Dave Bautista on fantasy epic In The Lost Lands, which FilmNation and CAA Media Finance will launch at EFM.
Anderson adapted the screenplay based on a story by Game Of Thrones creator George R.R. Martin about a desperate queen who enlists a sorceress (Jovovich) to fulfil her love.
When the witch Gray Alys and her guide, the drifter Boyce (Bautista), are dispatched to the wilds of the Lost Lands, they must confront humans and demons in their quest.
Jeremy Bolt (Resident Evil franchise), Anderson, Jovovich, and Dream Bros Entertainment's Bautista and Jonathan Meisner are producing with Constantin Werner.
CAA Media Finance is arranging financing and will represent US rights to In The Lost Lands, while FilmNation handles international sales.