Netflix picks up an ITV series while Public Enemy [pictured] scooped the inagural MIPDrama Screenings awards.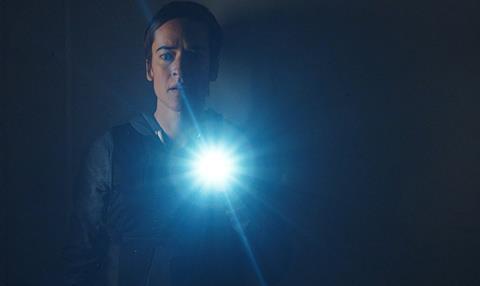 Beta Film takes TV-event Terror
Germany-based sales outfit Beta Film has picked up worldwide rights for Terror, a TV courtroom drama that uses audience participation to reach its conclusion. Standing accused is a German air force pilot who has shot down a civilian aircraft after it was hijacked by terrorists, killing everyone on board but saving a stadium full of innocent people. After witnessing the trial, viewers are encouraged to vote online, or via telephone or text message, to decide the verdict, guilty or not guilty. Carnage co-producer Oliver Berben has teamed on the project with writer Ferdinand von Schirach (Shades Of Guilt) and director Lars Kraume (The People vs Fritz Bauer). At MIPTV, Beta will be offering Terror at MIPTV as both as a ready-made feature and a format.
Public Enemy takes drama screening award
Topping a field of 12 high-end drama series from 10 countries, Belgium crime drama Public Enemy won the Coup de Coeur, awarded by the MIP Markets Drama Buyers Advisory Board at the inaugural MIPDrama Screenings. Showcasing the best new international drama, the jury of buyers included representatives from CanalPlus, BskyB and Mediaset. Public Enemy depicts a criminal who, after being released from prison into the custody of an abbey of monks, becomes the prime suspect in the disappearance of a local girl.
The Federation picks up The Break
French distributor The Federation has taken rights, excluding Belgium and France, to the first series of The Break, which was commissioned by Belgian broadcaster RTBF. The series follows the investigation into the death of a footballer. A second season is being developed.
Netflix picks up ITV's Marcella
US streaming giant Netflix has inked a deal for Anna Frield-starring Marcella, from The Bridge scribe Hans Rosenfeld, which will be available in all of Netflix's international territories from July, after premiering on ITV today (April 4).
Idris Elba teams with fashion retailer Superdry on doc
Cut From A Different Cloth will follow Superdry founders Julian Dunkerton and James Holder as they team with actor Idris Elba to launch their latest fashion line. The one-hour documentary is from producers Woodcut Media and Elba's own Green Door Pictures, who are co-financing with Content Media handling sales.
Beta Film invests in new venture Dramacorp
Sales outfit Beta Film has taken a majority holding in new Sweden-based company Dramacorp, launched by Thicker Than Water and The 100 Year-Old Man Who Climbed Out The Window And Disappeared producer Patrick Nebout and Beta's Jan Mojito. The outfit's remit will be high-concept drama with international appeal.