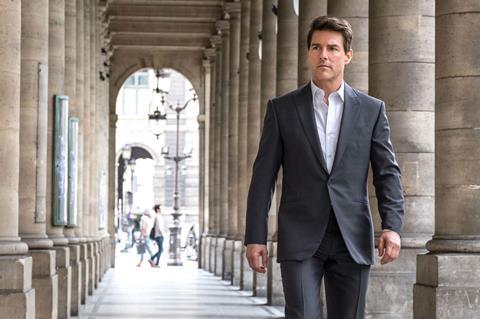 Paramount has pushed back next year's release of Mission: Impossible 7 after the Tom Cruise franchise entry was forced to stop shooting in Italy recently because of the coronavirus pandemic.
Originally set for US release on July 23, 2021, the seventh installment will now reach cinemas on November 19, 2021. The franchise's next installment, Mission: Impossible 8, has also had its domestic release pushed back, from August 5, 2022 to November 4 that same year.
The franchise's sixth edition, Mission: Impossible – Fallout grossed $220.2m in North America in 2018 and $567.3m internationally.
As studios continue to re-write their release schedules because of pandemic-induced production delays and cinema closures worldwide, Paramount has also announced release dates of July 23 next year for Chris Pratt action sci-fi outing The Tomorrow War and August 20 next year for Paw Patrol.
The studio's Dungeons & Dragons adventure fantasy has been moved from November 19, 2021 to May 27, 2022 and horror thriller Spell, which had been set to launch on August 28 this year, is now unset.