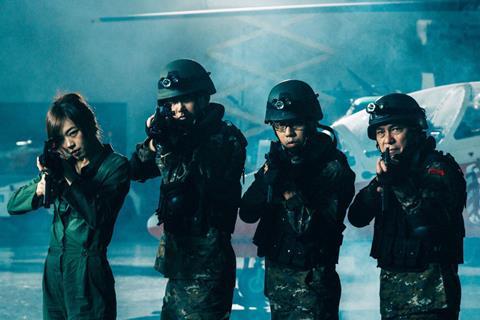 Singapore's mm2 Entertainment has sold zombie-themed action comedy Zombiepura to Korea's Contents Panda and GSC Movies for Malaysia, Brunei, Indonesia, Vietnam, Cambodia and Myanmar.
Directed by Jacen Tan, the film is produced by mm2, Clover Films and Jab Films, with the support of Singapore Film Commission. Clover Films jointly negotiated the sales deals with mm2.
Scheduled for release in the fourth quarter of 2018, the film revolves around a zombie outbreak in an isolated army camp, where a lazy soldier and his tough commander have to fight to survive and learn what it takes to become real soldiers. Alaric (Serangoon Road) and Benjamin Heng (Eating Air) head the cast.
Mm2 is a leading Singapore-based producer, with credits including the Ah Boys To Men franchise, while Clover Films is one of the territory's biggest distributors and producers. Clover's recent releases include Contents Panda's hit zombie movie Train To Busan.
Zombiepura is the first feature from Jab Films, launched by Singaporean filmmaker Jacen Tan with actors Alaric and Benjamin Heng.