EXCLUSIVE: Jakub Gierszal already confirmed to play math genius Stanislaw Ulam.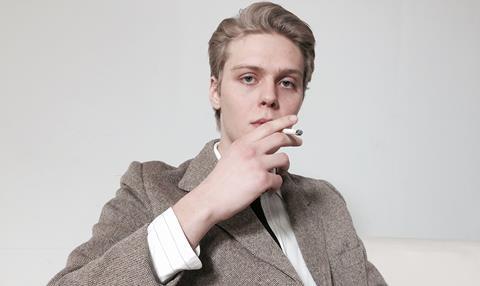 Mongrel International has come on board to handle world sales on Thor Klein's Adventures Of A Mathematician.
Lead producer Lena Vurma of Dragonfly Films confirmed Mongrel's involvement in the project, which recently became the first project with a German director to receive support from the TFI/Sloan Filmmaker Fund. (The production received an initial $75,000 toward production and pre-production.)
"We are very excited to be going on this adventure with our friends, the producers Lena Vurma and Mary Young Leckie. We loved the script immediately. It's so smart and compassionate, filled with both great joy and stunning gravitas. We are convinced that Thorsten Klein will make an extraordinary movie with enormous contemporary relevance," Charlotte Mickie, president of Mongrel International, told Screen Daily.
The film is a Germany-Poland-Canada co-production. It tells the story of Polish mathematician Stanislaw Ulam, who will be played by Jakub Gierszal. The film's cinematographer will be Polish DoP Ita Zbroniec-Zajt, who is based in Sweden.
It has also been confirmed that, through the TFI/Sloan Fund, Donna Gigliotti, US producer of Hidden Figures, Shakespeare In Love and Silver Linings Playbook, is to act as "mentor" to the production. Gigliotti could eventually take an executive producer credit. Joanna Szymanska will be a producer on the project.
"It is really exciting for us. TFI/Sloan funded Hidden Figures, The Imitation Game and The Man Who Knew Infinity. They all got funds because it is a fund for science-based movies and our's is one too," Vurma commented.