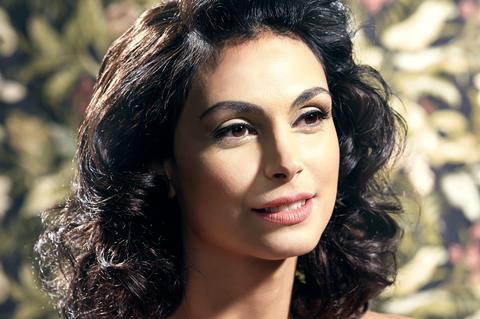 Tokyo-based internet services company Rakuten and The H Collective have hired Morena Baccarin (Deadpool, Homeland) to star in the survival thriller Beast for Espen Sandberg (Kon-Tiki, Pirates Of The Caribbean: Dead Men Tell No Tales).
Beast marks the first film under the joint venture between Rakuten and The H Collective after the parties announced their partnership in August.
The H Collective president of production Sherryl Clark and chairman Kenneth Huang are producing alongside Rakuten chairman and CEO Mickey Mikitani. Principal Photography is scheduled to begin in late March in New Zealand.
Based on Aaron W. Sala's The Black List screenplay, Beast is a survival thriller about a woman who is stranded on a seemingly deserted South Pacific island after a plane crash. To get back to her children, she must face her inner demons and a real threat.
Baccarin earned an Emmy nomination for portraying Jessica Brody in Homeland, and is in post-production on the STX thriller Greenland for director Ric Roman Waugh that also stars Gerard Butler, and The Good House opposite Sigourney Weaver and Kevin Kline for Amblin Partners. She recently joined the cast for season two of Twilight Zone for CBS All Access.