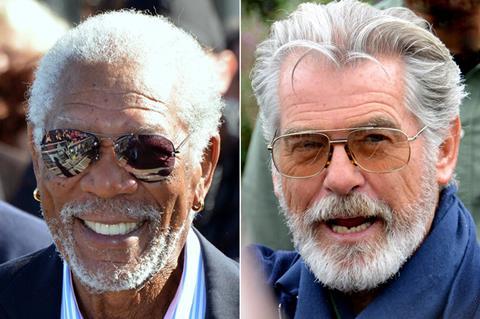 Morgan Freeman is in final negotiations to join Pierce Brosnan on Phillip Noyce's action film Fast Charlie, which Screen Media Ventures subsidiary Foresight Unlimited is in ongoing talks with buyers at the EFM.
Brosnan plays a prolific fixer and hitman who sets out to avenge the murder of his mob boss.
Richard Wenk wrote the screenplay based on Victor Gischler's novel Gun Monkeys. Daniel Grodnik and Mitchell Welch serve as producers. Executive producers are Screen Media Ventures' David Fannon and Seth Needle, Foresight Unlimited's Mark Damon and Tamara Birkemoe, and David Nagelberg.
UTA Independent Film Group arranged financing on Fast Charlie with Screen Media on board to distribute in the US.
As Screen first reported at last year's virtual AFM, Wild Bunch will distribute in Germany and France; Signature Entertainment in the UK; Vertice 360 in Spain, Italy and Portugal; California Filmes in Latin America, and The Searchers in Benelux.