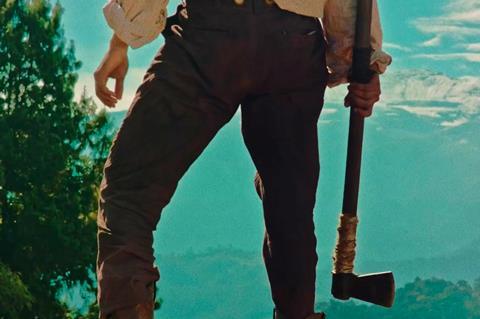 Heading into AFM Toronto-based genre label Raven Banner Entertainment has brokered a deal with MPI Media Group for Colombian fantasy western LUZ: The Flower Of Evil.
MPI Media Group will distribute in the US, and its Dark Sky Films label will handle international sales at the market in Santa Monica next week. Raven Banner will distribute the film in Canada.
Described as being in the style of The Witch, The Wind and We Are What We Are, LUZ: The Flower Of Evil tells the story of a cult leader whose daughters team up against him when he brings a false messiah into their isolated community.
The film premiered earlier this month in competition at Sitges Film Festival and will screen next at Morbido Film Festival in Mexico. Juan Diego Escobar Alzate's feature directorial debut stars Yuri Vargas, Conrado Osorio, Andrea Esquivel and Sharon Guzmán.
Raven Banner managing partner Michael Paszt brokered the deal with Nicola Goelzhaeuser, MPI vice-president of sales and acquisitions.