A $40m-plus commitment by Media Rights Capital (MRC) to the Daniel Craig-Rian Johnson murder mystery package Knives Out lit a fire under Toronto last night as several other titles were in play.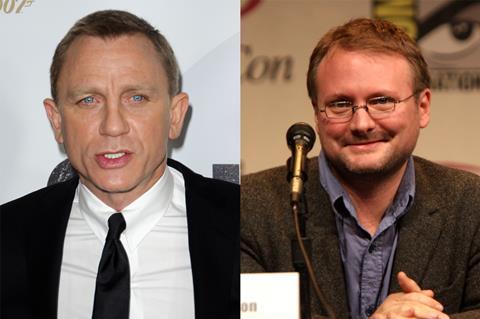 MRC has come on board to finance the spy project that Johnson, producer Ram Bergman and Craig are preparing to shoot in November. CAA Media Finance brokered the deal and MRC will begin talks with distributors in the weeks ahead.
Meanwhile SPC was understood to be nearing a deal with CAA and Sierra/Affinity for the US, Latin America and select territories on BFI London Film Festival closing night selection Stan & Ollie, which screened out of the festival last week, and a number of traditional distributors and streaming platforms were pursuing Thursday night premiere Greta starring Isabelle Huppert and Chloe Grace Moretz.
Heading into last night's screenings, anticipation was mounting for a number of acquisition titles, among them TIFF Platform opener Donnybrook (UTA Independent Film Group; Sierra/Affinity), Out Of Blue (CAA; Independent), Red Joan (Embankment), Teen Spirit (CAA; Mister Smith), and Vox Lux (CAA, Endeavor Content; Sierra/Affinity).
Saturday brings Dev Patel thriller The Wedding Guest, which Sony has for the world and is working with UTA Independent Film Group to partner on a US distributor. Screenings include Farming (CAA, Endeavor Content; HanWay), and The Hummingbird Project (CAA; HanWay). Endeavor Content is screening Venice hit The Nightingale to buyers her