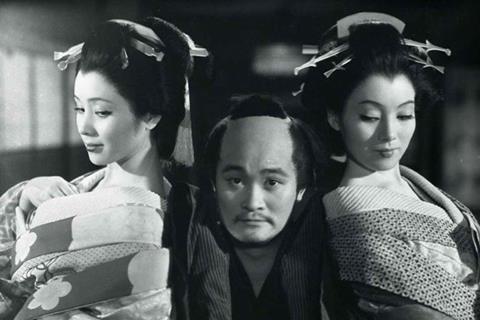 Japanese studio Nikkatsu and curated global VOD platform MUBI are collaborating on a retrospective of the work of Japanese filmmaker Yuzo Kawashima to celebrate the 100th anniversary of his birth.
He died tragically young aged just 45.
MUBI will show nine of his films for which Nikkatsu holds rights, including The Sun In The Last Days Of The Shogunate and Suzaki Paradise Red Light.
"Kawashima is still relatively unknown among classic Japanese directors in the international market, which interested MUBI as they can present him as a new discovery," said Ryo Aoki, director of Nikkatsu's Kawashima 100th anniversary project.
"We are incredibly excited to launch for the first time this season showcasing the iconic work of Japanese auteur Yuzo Kawashima. These films sit perfectly alongside the Nikkatsu classics MUBI have championed to date, in our continued mission to bring groundbreaking international cinema to new generations of film lovers," said MUBI vice president, content, Bobby Allen.
Born in 1918, Kawashima joined Shochiku and worked as assistant director to filmmakers including Yasujiro Ozu, before making his debut with Kaette Kita Otoko in 1944.
He later switched to Nikkatsu where he made classics such as comedy Burden Of Love (19955), melodramatic masterpiece Suzaki Paradise: Red Light (1956) and The Sun In The Last Days Of The Shogunate, which is frequently cited as one of the most important works of Japanese cinema.
Kawashima's assistant directors included Cannes Palme d'Or-winning director Shohei Imamura (The Eel), who described him as a mentor.
MUBI introduces its subscribers to one new film each day, which is available for 30 days and accessible across multiple devices, via a monthly or annual subscription.