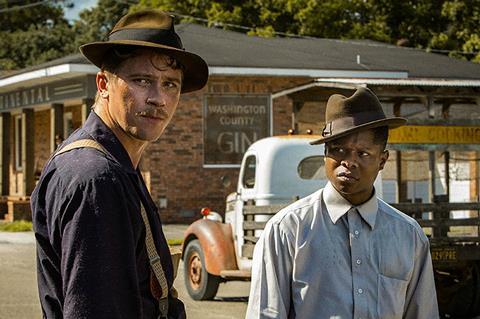 The American Film Institute (AFI) has announced that AFI FEST 2017 presented by Audi will open with the Netflix film Mudbound.
Directed by Dee Rees and co-written by Virgil Williams and Rees, the historical period drama features cinematography by AFI Conservatory alumna Rachel Morrison. Carey Mulligan, Garrett Hedlund, Jason Mitchell, Jason Clarke, Jonathan Banks, Mary J Blige and Rob Morgan star. The Opening Night Gala will take place on November 9, 2017 at the historic TCL Chinese Theatre.
Mudbound centres on the McAllan family, newly transplanted from the quiet civility of Memphis and unprepared for the harsh demands of farming. Despite the grandiose dreams of Henry, his wife Laura struggles to keep the faith in her husband's losing venture. Meanwhile, Hap and Florence Jackson — sharecroppers who have worked the land for generations — struggle bravely to build a small dream of their own despite the rigidly enforced social barriers they face.
"Mudbound will launch eight exhilarating days of great movies, filmmakers and discovery in the heart of Hollywood," AFI FEST director Jacqueline Lyanga said. "Emblematic of what AFI FEST is, director Dee Rees' film is rich with cinematic artistry — exemplifying storytelling at its finest, on both an epic and a human scale."
AFI FEST takes place November 9–16, 2017 in the heart of Hollywood. Screenings, galas and other events will be held at the TCL Chinese Theatre, the TCL Chinese 6 Theatres, the Egyptian Theatre and The Hollywood Roosevelt. The full festival lineup and schedule will be unveiled on October 27.