EXCLUSIVE: IM Global's Latino sales subsidiary ramps up before Texas festival.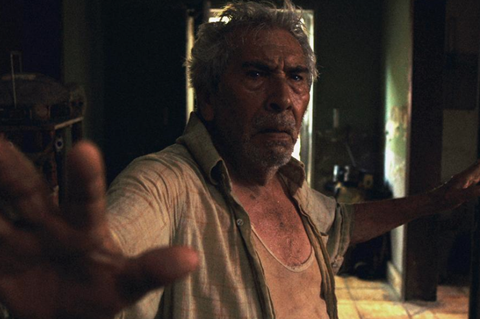 Mexican Rubén Imaz's feature will receive its North American debut after the recent world premiere in Cartagena.
Tormentero centres on a retired fisherman who discovered an oil field in his village many years ago that caused his friends and neighbours to lose sight of their values and reject him.
Now alcoholic, schizophrenic and haunted by his past, the man sets out to reclaim the love and honour he lost decades ago after his fateful discovery.
Gabino Rodríguez stars with José Carlos Ruiz and Mónica Jiménez. Julio Bárcenas Sánchez served as producer alongside Imaz, Gerylee Polanco Uribe, Oscar Ruiz Navia, Laura Amelia Guzmán and Israel Cárdenas.
"Ruben is a filmmaker I have admired since my time at Canana Distribution, when we released his first film Familia Tortuga," Mundial general manager Cristina Garza, who made the announcement on Monday, said.
"When Producer Pablo Cruz and I saw Tormentero, we were immediately enamoured and wanted to be a part of it. It's been amazing to see Ruben's growth through the years and we're honoured to be collaborating with him once again."
Familia Tortuga premiered at the San Sebastian Film Festival in 2006. Canana produced Imaz's second film Cefalópodo and presented it at the Guadalajara International Film Festival in 2010, where Unax Ugalde was awarded the best actor prize.
For his screenplay of Cefalópodo, Imaz was invited to the residence of the Cinefondation by the Cannes Film Festival. His first film as a producer, Fogo by Yulene Olaizola, was presented at Cannes Directors' Fortnight in 2012.
Garza negotiated the deal for Tormentero with Navia and Imaz on behalf of the filmmakers.
Mundial also handles Felipe Bragança's Don't Swallow My Heart, Alligator Girl!, which premiered in Sundance and screened in Generation 14plus in Berlin last month, and Ernesto Contreras' I Dream In Another Language, winner of the Sundance audience award in the world cinema dramatic competition.
FilmRise will release both in North America.
SXSW runs from March 10-18.