Oscar-nominated film also a front-runner in Cesars.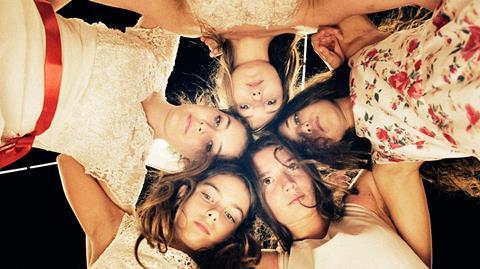 Franco-Turkish director Deniz Gamze Erguven's debut feature Mustang scored a hat-trick at the Lumière awards — France's equivalent to the Golden Globes — on Monday evening (Feb 8).
The Oscar-nominated picture clinched prizes for best film and best first film while its young cast – Güneş Nezihe Şensoy, Doğa Zeynep Doğuşlu, Elit Işcan, Tuğba Sunguroğlu and Ilayda Akdoğan - shared the best female discovery prize.
The coming-of-age tale about five sisters growing up under the thumb of a strict and conservative grandmother and uncle, is in the foreign language Oscar race and also heavily nominated in France's upcoming Césars awards [Feb 26].
Some 600 guests from the world of cinema attended the 21st edition of the awards ceremony at the Espace Pierre Cardin at which actress Isabelle Huppert was also honoured.
Arnaud Desplechin won the best director award for My Golden Days (Trois Souvenirs De Ma Jeunesse).
Like Mustang, the film – revisiting the childhood and teenage years of Paul Dedalus, the protagonist of Desplechin's My Sex Life… Or How I Got Into An Argument (1996), who also featured in A Christmas Tale (2008) – is also a front-runner in the upcoming Césars.
Philippe Faucon won best screenplay for his drama Fatima about a North African immigrant woman struggling to make ends meet and bring up her two children in France.
Acting prizes
In the acting categories, Catherine Frot won best actress for her performance as a society singer with a terrible voice in Xavier Giannoli's comedy drama Marguerite, which is loosely inspired by the world's worst soprano Florence Foster Jenkins.
Vincent Lindon won best actor for his performances in The Measure of Man and Diary of a Chambermaid.
While the female cast of Mustang took the best female discovery award, the best male discovery prize went to Rod Paradot for his performance Standing Tall as a turbulent teenager who has spent most his life in and out of care.
The award for foreign, French-language film went to Moroccan film-maker Nabil Ayouch's Much Loved about a group of prostitutes in Marrakesh.
Best cinematography went to David Chizallet for his work on Mustang, The Anarchists and I Am A Soldier.
Best Music went to Grégoire Hetzel for his scores for Summertime and My Golden Years.
Patricio Guzmán's The Pearl Button and Rithy Panh's The Missing Picture shared the best documentary award.
Roughly 60 international journalists based in France participated in this year's vote.