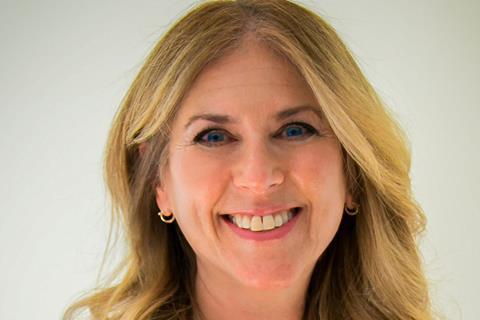 US premium pay network Epix has named leading scripted series executive Nancy Cotton as its executive vice president of original programming.
Cotton joins the MGM-owned network from producer David Heyman's Heyday TV USA, where she has most recently been president.
In her new post, Cotton will be based in Los Angeles and report to Michael Wright, Epix's newly appointed president. She will be responsible for development and production of all scripted original series for the network, which is available in 70m US homes, offering a schedule of current and classic movies together with original series, documentaries and comedy specials.
The network's original series include Get Shorty, Berlin Station and the forthcoming The Truth About Harry Quebert.
At Heyday, Cotton oversaw broadcast, cable and streaming series including In Between Lives, which recently got a pilot order from NBC, and development projects from Susanne Bier, Richard Lagravenese, Jamie Donoughue and Patrick Dempsey.
Before Heyday, Cotton worked at Fox 21 Television Studios (formerly Fox Television Studios), where she developed and oversaw such series as The Americans, The Killing and Queen Of The South.
In a statement, Wright said: "I've known and had the pleasure of working with Nancy on many projects over the years, and she is one of the most skilled television executives in the business. Her taste, experience and talent relationships are first rate and a huge addition to our team. We are fortunate to have Nancy join Epix at a time when the network is rapidly expanding, both its original programming and its distribution platforms, and her ability to attract and nurture great content will be vital to our growth."
Said Cotton: "I'm thrilled to be working with Michael and the team at Epix to continue to build the network into a choice destination for creative talent. Epix has a powerful reach that presents an incredible opportunity for fresh, compelling storytelling, and I'm beyond excited to hit the ground running."