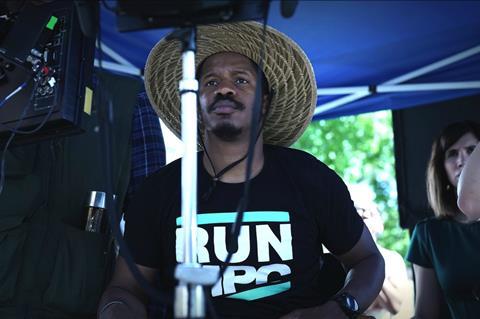 American Skin, the second feature from controversial The Birth Of A Nation director Nate Parker, is one of two world premieres added to the out of competition Sconfini section of this year's Venice Film Festival (August 28 – September 7).
The festival has also added Beyond The Beach: The Hell And The Hope, a documentary directed by UK producer Graeme A. Scott and US cinematographer Buddy Squires.
American Skin is about a janitor and Marine veteran Lincoln Jefferson (played by Parker), who takes a police station hostage after his estranged son is killed during a routine check. Spike Lee will attend the screening for a discussion with Parker after the film.
Parker previously directed slavery uprising drama The Birth Of A Nation in 2016. The film secured a record $17.5m worldwide deal with Fox Searchlight, who beat out Netflix for rights, and won the audience and grand jury awards at Sundance that year.
However the film's awards prospects were derailed when it emerged that Parker and his co-writer Jean McGianni Celestin had been accused of committing rape in 1999. Parker was acquitted, while Celestin had his conviction overturned on appeal in 2005.
Scott and Squires' documentary follows the doctors, nurses and volunteers who work in war-torn areas of the world for Italian NGO Emergency. Scott and Kathy A Lo Primo's UK company Dover Street Entertainment is currently working on projects including TV series Warriors Code and feature thriller An Irish Heartbeat.
Venice has also added US director Terence Nance to the debut film award jury, alongside previously announced members Emir Kusturica, Antonietta De Lillo, Hend Sabry and Michael J. Werner.
The festival will open with Hirokazu Kore-eda's The Truth, and close with Giuseppe Capotondi's The Burnt Orange Heresy.