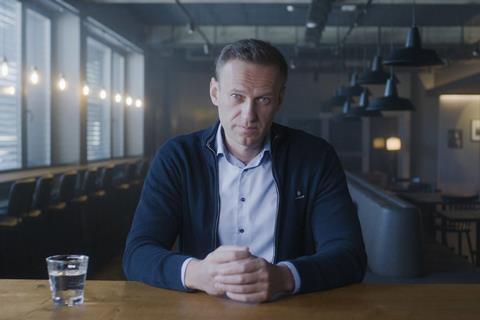 Daniel Roher, the Canadian director of Navalny, will be among the speakers at CPH:Conference, the industry event running from March 29 to April 1 as part of Denmark's CPH:DOX.
As part of the 'A Morning With' discussion strand Roher will participate in a session about the contemporary role of leaders and the themes of access and risk in non-fiction filmmaking.
He will be joined by Christoffer Guldbrandsen, Danish director of A Storm Foretold, about the role of Trump advisor Roger Stone in the January 2021 insurrection at the US Capitol building.
Roher's Navalny premiered at Sundance 2022, and follows the Russian opposition politician who survived an assassination attempt via nerve agent in August 2020.
Further 'A Morning With' sessions include a look at the intersection between science and documentary filmmaking, between Lars Ostenfeld, director of CPH:Dox 2022 opening film Into The Ice, and Fire of Love director Sara Dosa.
Riotsville, USA filmmaker Sierra Pettengill and The Eclipse director Natasa Urban will consider the interconnection between past and present and their relation to memory.
A special programme on March 31 from Doc Society's Climate Story Unit will explore the art and impact of climate storytelling.
Afternoon sessions at CPH:Conference include a case study of Alex Pritz's Sundance winner The Territory; a discussion on new opportunities of film funding, with speakers including Lucia Recalde, head of the European Commission's Audiovisual Industry and Media Support Programmes Unit; and a session about the metrics of success and a sustainable career, with speakers including Fremantle's Mandy Chang.
The CPH:Conference programme will be available to accredited guests in-person and online. The full in-person CPH:DOX festival opens on March 21, with the festival officially running from March 23-April 3.