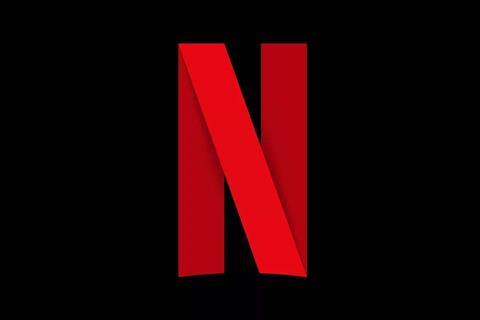 With the streaming wars about to start in earnest, Netflix beat earnings forecasts in the third quarter and narrowly missed its subscriber growth target on a net gain of 6.8m members worldwide.
The streamer beat financial forecasts on $1.47 a share, ahead of the $1.04 Wall Street had predicted, and way ahead of 89 cents one year ago. Revenue was $5.245bn against $5.25bn expected, and operating income doubled to $1bn.
Once again, most of the subscriber growth came from international markets, with the streaming giant adding only 0.52m subscribers in the US (less than the 0.8m forecast) but 6.3m in the rest of the world (just ahead of the 6.2m forecast). The overall global growth forecast had been 7m.
Subscriber totals now stand at 60.62m in the US and 97.71m in international markets, for a global total of 158.3m.
Netflix is now forecasting that for the whole of 2019 it will have added fewer subscribers than it did in 2018, reflecting factors including "minor elevated churn in response to some price changes, and new forthcoming competition."
In its letter to shareholders, Netflix acknowledged the impending launch of rival streaming services by Disney, Apple, WarnerMedia and others but claimed that among the competitors "none have the variety, diversity and quality of new original programming that we are producing around the world.
"The launch of these new services will be noisy," the letter continued. "There may be some modest headwind to our near-term growth, and we have tried to factor that into our guidance. In the long-term, though, we expect we'll continue to grow nicely given the strength of our service and the large market opportunity."
On the company's earnings webcast, Netflix chief content officer Ted Sarandos confirmed that competition among new and existing streamers is driving up the cost of original series at a dramatic rate. "On very competitive shows there's probably been 30% price escalation from this time last year," Sarandos said.
"The scope and scale and ambition of television is begining to rival that of feature film, which is an incredible win for consumers," Sarandos added. With a content budget that reached $15bn in 2019, he said, Netflix is "pretty uniquely positioned…to be able to deliver on that scope and scale at the same time for film and television."
Touting the third quarter performance of original series, Netflix said the third season of Stranger Things was viewed by 64m member households in its first four weeks on release and that new limited series Unbelievable attracted 32m member households in its first 28 days.
The third season of Spanish series La Casa de Papel (Money Heist) drew 44m households in its first four weeks, the company reported.
Feature films Secret Obsession and Otherhood were watched by 40m and 29m households respectively in their first four weeks, and Tall Girl drew 41m households in 28 days.