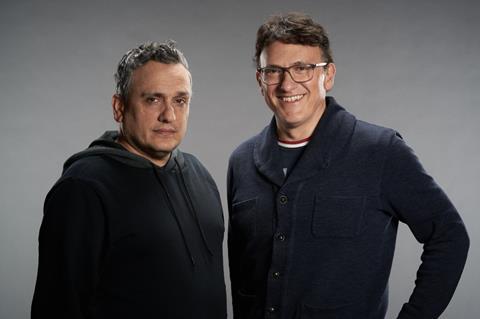 Netflix has picked up The Electric State, the big budget graphic novel adaptation from Avengers: Endgame directors Joe and Anthony Russo and their AGBO company.
Millie Bobby Brown, from Netflix's Stranger Things, is to star in the film, originally set to be made by the Russo brothers for Universal. Production is now set to begin, with a reported budget of more than $200m, in the autumn.
Chris Pratt is reportedly in talks to join Brown in the cast.
The Russo brothers previously made Extraction for Netflix and their latest project, The Gray Man, is set for release by the streamer next month.
In The Electric State, adapted by Christopher Markus and Stephen McFeely from the novel by Simon Stalenhag, Brown will play an orphaned teen traversing the American West with a mysterious robot and an eccentric drifter in search of her younger brother.
Producing the project also with the Russo brothers is AGBO's Mike Larocca as well as Chris Castaldi and Patrick Newall. The executive producers are Angela Russo-Otstot, Jake Aust, Geoff Haley, Markus and McFeely.