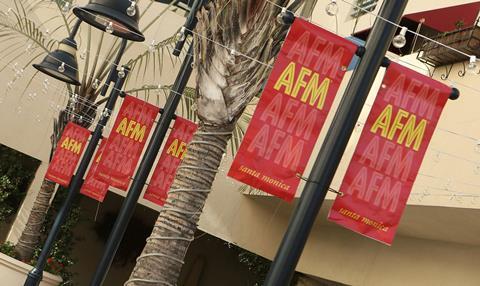 Netflix has acquired worldwide rights excluding China from Bloom to sci-fi thriller Tau starring Maika Monroe, Ed Skrein and Oscar frontrunner and Darkest Hour lead Gary Oldman.
Federico D'Alessandro directed from a screenplay by Noga Landau about a former con artist held captive in a smart house as part of a deadly experiment.
The woman's only chance of survival is to engage with the A.I. system and its battalion of drones that control the property before she dies like previous victims.
Financiers are Hercules Film Fund and Ken Kao's Waypoint Entertainment through his first-look deal with Addictive Pictures.
David S. Goyer produced via Phantom Four alongside Russell Ackerman and John Schoenfelder of Addictive Pictures, and Kevin Turen. Paris Kassidokostas Latsis, Terry Dougas, Jean-Luc De Fanti, Kao, Dan Kao and Luc Etienne are the executive producers.
Alex Walton and Kao's Bloom, together with Endeavor Content, whose parent company Endeavor represents Kao and acquired a majority stake in Bloom earlier this year, brokered the deal with Netflix.
Bloom's sales slate include Gary Hart film The Front Runner starring Hugh Jackman that is one of the hottest titles at the AFM; as well as
Zhang Yimou's Shadow; Victor Levin's Destination Wedding starring Keanu Reeves and Winona Ryder; and Jake Scott's The Burning Woman with Christina Hendricks, Sienna Miller and Aaron Paul.