As ROMA gears up for the first stage of its theatrical roll out this weekend, further UK and Irish indie exhibitors are in discussions with Netflix about programming the film in their cinemas.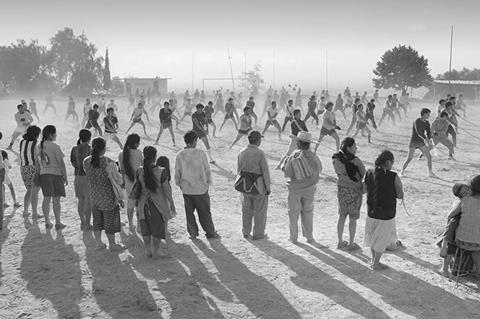 The streaming service is using Curzon Cinemas as its primary theatrical partner for Alfonso Curaon's ROMA, as it is also doing on the Coen Brothers' The Ballad OF Buster Scruggs, which is currently playing across Curzon venues.
However, the Curzon engagement in the UK is not strictly exclusive and Netflix has confirmed it is open to exploring an expanded theatrical release in both the US and international markets, after the film's global streaming launch on Netflix on December 14.
As Screen reported earlier this month, a group of UK and Irish exhibitors had petitioned the streaming service to allow them to programme ROMA outside of its theatrical engagement with Curzon Cinemas.
The streaming service is now talking to multiple UK indies and there are ongoing discussions over terms. One exhibitor told Screen Netflix is looking to only place the film in cinemas that have the capability to project 70mm film or 4k digital and have Dolby Atmos sound. But the majority of indie sites can't offer both of those and this could prove a sticking point.
ROMA is one of only a few Netflix titles to receive a short theatrical window, rather than being day-and-date released with the online platform.
The theatrical run begins on November 21 in Los Angeles, New York and Mexico. In the UK, ROMA will initially be released in a solitary venue from November 29, London's Curzon Soho. This will be followed by an expansion to Curzon Bloomsbury for its second week from December 6.
From December 14, the film will expand to the full list of 13 Curzon venues and will also play in two cinemas in Scotland (Glasgow Film Theatre and Edinburgh Filmhouse) and two in Ireland (Dublin Lighthouse and Galway Palas). Curzon does not operate venues in either Scotland or Ireland.