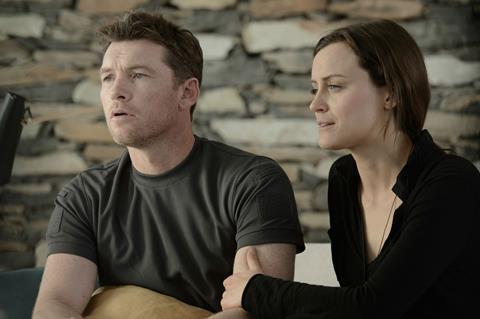 Management and production company 42 has entered into a multi-year first-look development, financing and production deal for feature films with streaming giant Netflix.
Run by producers Ben Pugh and Rory Aitken with managers Kate Buckley, Cathy King and Josh Varney, London and LA-based 42 has previously collaborated with Netflix on Sand Castle with Nicholas Hoult and Henry Cavill, The Titan starring Sam Worthington and Taylor Schilling, and Natalie Dormer and Ed Skrein vehicle In Darkness in some territories.
The companies' upcoming collaborations include Jim Mickle's In The Shadow Of The Moon, which starts production later this year.
Outside of the deal, 42 and Netflix are collaborating on a four-hour animated series version of Richard Adams novel Watership Down, and six-part series The English Game from Downton Abbey creator Julian Fellowes.
Separately, 42 is in post-production on André Øvredal's Norwegian fantasy adventure Mortal, having previously worked on his The Autopsy Of Jane Doe as well as titles including Eran Creevy's Collide with Nicholas Hoult, Felicity Jones, Anthony Hopkins and Ben Kingsley.