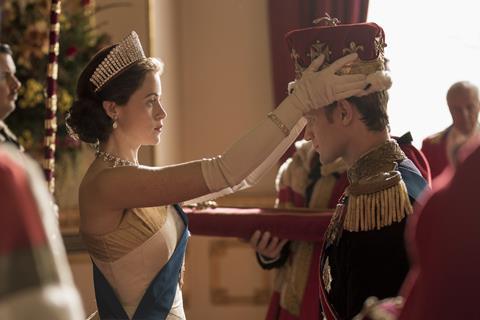 Netflix fell short of its subscriber growth targets in its second quarter, adding 5.2m memberships around the world instead of the 6.2m the streaming giant had predicted.
In what the company described as "a strong but not stellar" quarter, Netflix saw its global subscriber total climb to 130.1m over the three months ending June 30, with 57.4m in the US and 72.8m in international markets.
US memberships were up 700,000, well down on last year's 1.1m second quarter rise. International memberships, however, were up 4.5m, 8% more than the increase in last year's second quarter.
Netflix's streaming revenue for the quarter was $3.8bn, up 42.8% year-on-year. International streaming revenue was up from $1.2bn a year ago to $1.9bn and US streaming revenue rose from $1.5bn a year ago to $1.9bn.
The failure to meet subscriber growth targets caused a drop of more than 10% in Netflix's stock price.
In its letter to shareholders, Netflix highlighted its showing in last week's Emmy nominations, when the streamer scored the most nods among all US outlets, ending HBO's 17-year run at the top of the nominations table.
Netflix also spotlighted its non-English original productions, describing new Danish original series The Rain as "one of our biggest non-English original productions yet, with viewing all over the world." New Indian original Lust Stories "has been a major success as our largest watched original in percentage terms in any individual market in its first month," the company added.
The streaming giant also said it is "making good progress with our original feature films. As traditional exhibition focuses increasingly on superheroes and sequels, our on demand service allows us to serve a wide variety of tastes."
Netflix said romantic comedies such as Set It Up and The Kissing Booth "have been watched and loved by tens of millions of Netflix members and the young stars of these films have seen their social media followings grow from a few thousand into the millions in the weeks following release."