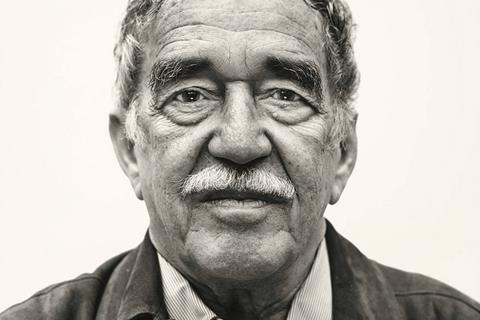 In its latest move to adapt a literary classic for the streaming world and ramp up Spanish-language production, Netflix has acquired the rights to develop Gabriel García Márquez's landmark novel One Hundred Years Of Solitude as a Spanish language original series.
García Márquez's sons Rodrigo Garcia and Gonzalo García Barcha will serve as executive producers on the series, which Netflix said will be filmed mainly in Colombia.
This would be the first mainstream, family-approved screen version of One Hundred Years of Solitude, which was first published in 1967 and helped establish the literary genre of magic realism. The novel is estimated to have sold 50million copies around the world in 46 languages.
The novel was adapted for the big screen in the 1980s by Japanese film and theatre director Shuji Terayama as Farewell To The Ark. Terayama's Japan-set version of the story screened in competition at the 1985 Cannes film festival but was reportedly not sanctioned by Garcia Marquez.
Other big screen versions of García Marquez novels have included Francesco Rosi's 1987 film Chronicle Of A Death Foretold, Mike Newell's 2007 take on Love In The Time Of Cholera, and Mexican director Arturo Ripstein's 1999 adaptation of No One Writes To The Colonel.
García Marquez, who won the Nobel Prize in Literature in 1982 and died in 2014, himself wrote a number of feature films, among them 1979 Mexican production The Year Of The Plague, 1989 Colombian film Miracle In Rome (based on García Marquez's own short story) and Colombia's 2001 best foreign language film Oscar submission The Invisible Children.
Other literary classics currently in the works as Netflix projects include Midnight's Children, The Chronicles Of Narnia, Animal Farm, and Hamlet.
Commenting on the deal with Netflix, Rodrigo Garcia said: "For decades our father was reluctant to sell the film rights to Cien Años de Soledad because he believed that it could not be made under the time constraints of a feature film, or that producing it in a language other than Spanish would not do it justice.
"But in the current golden age of series, with the level of talented writing and directing, the cinematic quality of content, and the acceptance by worldwide audiences of programs in foreign languages, the time could not be better to bring an adaptation to the extraordinary global viewership that Netflix provides. We are excited to support Netflix and the filmmakers in this venture, and eager to see the final product."
Netflix vice-president of Spanish language originals Francisco Ramos added: "We are incredibly honoured to be entrusted with the first filmed adaptation of One Hundred Years Of Solitude, a timeless and iconic story from Latin America that we are thrilled to share with the world. We know our members around the world love watching Spanish-language films and series and we feel this will be a perfect match of project and our platform."