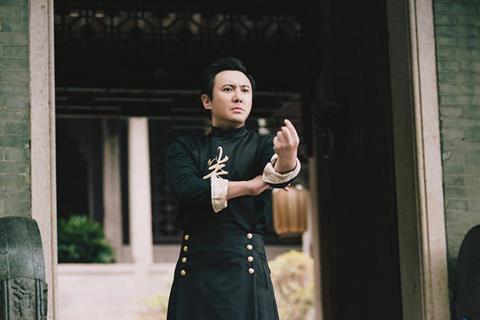 Chinese comedy Never Say Die beat Sony's new release Blade Runner 2049, and will likely do so this weekend. Blade Runner 2049 was the top Hollywood film internationally last weekend, but faces challenges from Universal's horror offerings Happy Death Day and The Snowman.
Blade Runner 2049 has reached $65.3m as it heads into South Korea this week. Denis Villeneuve's sequel has been released in a little more than 61% of its international footprint, and was the number one film in 45 of its 63 markets after international roll-out began last week. The Harrison Ford and Ryan Gosling sci-fi thriller debuts in Japan at the end of this month and will open in China in early November.
The Emoji Movie has reached $115.2m through Sony Pictures Releasing International. The animation debuts in France next week. Meanwhile, Sony's 1990s sci-fi horror remake Flatliners stands at an early $6m. Niels Arden Oplev directs, while Ellen Page, Diego Luna, and Nina Dobrev star. The film debuts in Mexico next week.
Kingsman: The Golden Circle stands at $178.2m internationally, while The Mountain Between Us starring Idris Elba and Kate Winslet stands at $4.5m as it debuts in five, including Australia. Matthew Vaughn's sequel Kingsman: The Golden Circle debuts in France and Argentina through Fox International. Its predecessor, 2015's Kingsman: The Secret Service, amassed $286.1m internationally.
Fox also has War For The Planet Of The Apes, which has amassed $336.5m as it heads into Japan this weekend. Captain Underpants: The First Epic Movie stands at $39.9m as it opens in four, including Brazil and Germany, while the Chris Evans drama Gifted has reached $15.4m. Spanish-language film Condorito from directors Alex Orrelle and Eduardo Schuldt is set to debut in Mexico, Central America, Colombia and seven other territories in Latin America.
Warner Bros' horror smash It is finally slowing down, as the hit film has no new openings for the second consecutive weekend. The horror currently stands at $304.9m. Meanwhile, Warner Bros' strong summer title Dunkirk stands at $335.4m, while the studio's other successful horror film Annabelle: Creation has reached $196.5m and opens in Spain.
Warner Bros is looking to build on the success of previous LEGO films with the latest instalment in the LEGO film franchise, The LEGO Ninjago Movie, which has reached $38m as it arrives in the UK, France, and Italy. The last LEGO instalment, The LEGO Batman Movie, grossed $136.2m internationally.
Universal Pictures International's American Made has grossed $68.7m and opens in Russia and Ukraine. Elsewhere,Victoria And Abdul starring Judi Dench and Ali Fazal stands at $26.7m as it arrives in India and Pakistan this weekend.
Universal is preparing to unleash a duo of horror offerings in The Snowman and Happy Death Day. The Snowman stars Michael Fassbender, Rebecca Ferguson, and Chloë Sevigny and debuts in 30 territories including the UK. Tomas Alfredson directs. Happy Death Day, directed by Christopher Landon, debuts in 12 territories, including Brazil and Australia, day-and-date with the US this weekend.
STXfilms' The Foreigner has earned more than $78m internationally, and STX looks to exceed $88.4m by Sunday. Martin Campbell directs, while Jackie Chan and Pierce Brosnan star.The US-China co-production between STXfilms, Sparkle Roll Media Corporation and Wanda Media Co. opens in Canada and Australia along with nine other territories this weekend.
Darren Aronofsky's polarising arthouse horror film mother! has reached $22.5m and has no new openings, while animated film Tadeo Jones 2 stands at $18.4m through Paramount Pictures International.
Walt Disney Studios Motion Pictures International's Cars 3 has amassed $222.5m internationally and is completely opened.
Lionsgate International's American Assassin starring Dylan O'Brien, Michael Keaton, and Sanaa Lathan has reached $19.6m internationally and $54m worldwide. Also through Lionsgate, Jake Gyllenhaal's starring vehicle Stronger stands at $631,000.