New films by Dietrich Brüggemann, Alex  Ranisch and Philip Koch are to be judged by Munich Film Festival's first ever Fipresci jury in its New German Cinema sidebar at this year's forthcoming edition (June 25 - July 4).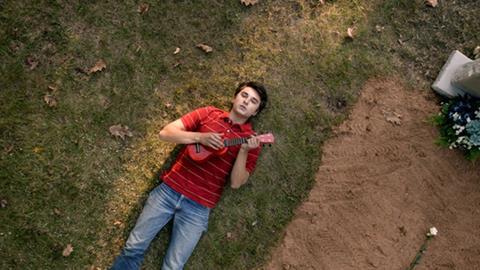 Swiss film critic Beat Glur, Berlin-based, New Zealand-born Carmen Gray, and Israel's Nachum Mochiach will choose their winner from 18 world premieres - 13 fiction feature films and five documentaries - including two titles which will then have their international premieres in Karlovy Vary: Brüggemann's Heil, a politically incorrect satire on German neo-Nazis, and Kosovo-born Visar Morina's feature debut Babai, which will be released in Germany by missingFilms .
The line-up also includes:
Özgur Yildirim's dystopian sci-fi thriller Boy 7, starring David Kross and Emilia Schüle, based on the bestselling Dutch book by Mirjam Mous, to be distributed in Germany by Koch Media;


Florian Cossen and Elena von Saucken's Canada-set black indie comedy Coconut Hero, which is being distributed internationally by Beta Cinema and will be released in German cinemas by Majestic Film in August;


Philip Koch' drama Outside The Box about a company's team-building exercise which spirals dangerously out of control, produced by Munich-based Walker+Worm Film;


Annika Blendle and Leonie Stade's documentary Mollath - Und plötzlich bist du verrückt, the true story of a Bavarian man wrongly condemned to an asylum.
The complete line-up of the New German Cinema sidebar for the Fipresci jury's perusal can be found at www.filmfest-muenchen.de/en.
The films will also be competing for the New German Cinema Young Talent Award with a purse of $79,000 (€70,000) to newcomers in the categories of director, producer screenwriter and actor
The 33rd edition of Filmfest München will open on June 25 with David Oelhoffen's Far From Men, with director and star Viggo Mortensen attending the German premiere.
Other festival highlights already confirmed include an homage to Andy Warhol, ¨Yes!Yes!Yes! Warholmania¨, curated by Warhol expert and Factory veteran Glenn O'Brien, with the homage's co-initiator Katja Eichinger compiling an additional programme, ¨Beyond Warhol¨, featuring films - from Blue In The Face to Fight Club and Spring Breakers - which illustrate Warhol's influence on filmmakers.