SCREEN FILM SUMMIT: Panel discuss developing producers, directors.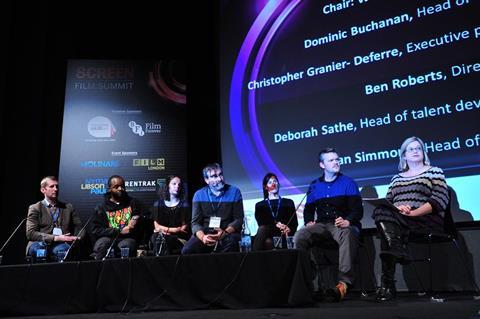 UK production executives recognized the difficulty of finding new producers in the UK today and the importance of directors taking a 360 approach to their films, during a Screen Film Summit panel.
BFI Film Fund head Ben Roberts discussed the need for new directors to better understand the potential markets for their films.
"There's only so much public funding to go around," cautioned Roberts. "You've got to present yourself as a financeable proposition. Think about who and what you are as a director and what your market is."
Roberts explained that the BFI will make a concerted push to better connect new directors with other sectors of the industry in a bid to foster sustainability and insulate UK films entering the market:
"We're going to join up filmmakers with the rest of the industry. It's important that filmmakers aren't filmmakers alone, but that they are also part-businessman, part-marketeer etc…"
Producer Dominic Buchanan touched on the importance of strong producer-director relationships, and said that he looked to the future with Lilting director Hong Khao before they made their Sundance hit: "When we set out, I spoke to Hong about the importance of him and us making a plan and having a road-map post-Lilting, whether we worked together or not."
Film London executive Deborah Sathe recognized that finding strong new producers is a particular challenge for industry: "We've found at Film London that it's a particular challenge to find really strong producers who understand the creative and financial demands of producing. We run a Facebook page for new talent to meet each other and by far the biggest demand is for producers."
Producer Christopher Granier-Deferre recommended that all feature films could take on an associate producer to help learn producing skills on the job.