Co-production between Germany and France is set to be given an additional boost with the creation of two new development funds.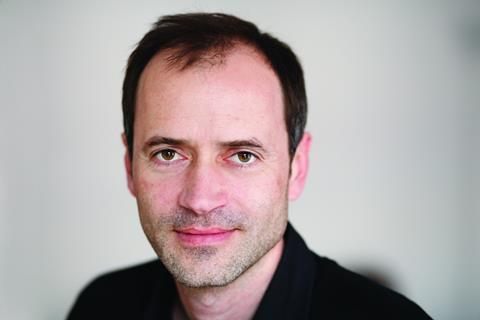 A development fund with an annual budget of €200,000 has been installed by the German Federal Film Fund (FFA) and France's CNC targetting young producers who want to make their first or second co-production between Germany and France.
Announcing the creation of the fund, the FFA's CEO Peter Dinges said that discussion about extending the German-French mini-traité co-production fund to include development support had been underway since 2007.
Speaking exclusively to ScreenDaily, producer Gerhard Meixner, co-director with Roman Paul on the German side of the Atelier Ludwigsburg-Paris training programme, said that this new development fund would be of particular importance for the Atelier's graduates to give them "the possibility to make the difficult first steps – for they don't only need intellectual, but also genuine seed money in order to get cracking."
"The new funding is therefore not only an important complement to the existing programmes of German-French collaboration in the sphere of cinema – it also closes a gap in the system," said Meixner who is a partner with Roman Paul in the Berlin-based production house Razor Film.
Until now, collaboration between the German and French film industries has been on four pillars: the annual German-French Rendez-Vous (this year: in Marseilles at the end of November), the Atelier Ludwigsburg-Paris, ARTE's "Grand Accord" co-production agreement, and the FFA and CNC's "mini-traité" co-production accord with an annual budget of €3m.
The projects supported at the last session of the "mini-traité" committee included Raoul Peck's The Young Karl Marx, starring August Diehl and Alexander Fehling, Christoph Hochhäusler's Je T'ai Vu Sourire, starring Isabelle Huppert, Bertrand Bonello's Paris est une fête, and Bruno Dumont's Ma Lutte, with Juliette Binoche and Fabrice Luchini.
TV development fund
In addition, four German regional film funds - FilmFernsehFonds Bayern, Film-und Medienstiftung NRW, Medienboard Berlin-Brandenburg and MFG Medien-und Filmgesellschaft Baden-Württemberg – have signed an agreement with France's CNC to launch a new bilateral funding programme for the joint development of TV fiction series to be made as German-French co-productions.
The fund has a total budget of €200,000 at its disposal and will make a maximum of €50,000 available per project.
Magalie Armand, project manager at CNC's International Affairs department, revealed at the last week's symposium on German-French co-productions in Berlin that the first call of projects would be issued next month with the selected projects being announced by the end of the year.
She told ScreenDaily that the TV development fund was initially planned as a pilot project and may be expanded in the future to include other regional film funds in France and Germany and elsewhere in Europe.
Armand added that it was possible that the "mini-traité" co-production agreement may also be opened up to financial co-productions by the end of this year.