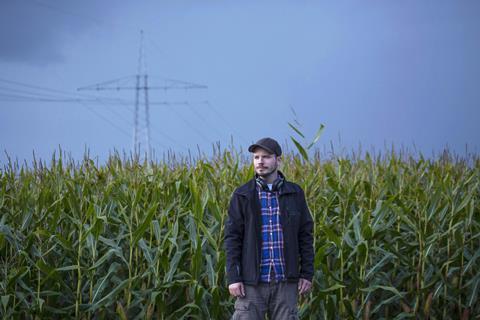 It was not all glamour on the set of Frelle Petersen's second feature Uncle. On a working farm in his homeland of South Jutland, Denmark, for two long, cold nights, he and lead actress Jette Sondergaard sat in a barn, drinking tea to stay warm. "We were waiting for the cow to give birth. We were watching Modern Family on an iPad and I'd check every 15 minutes to see how the cow was doing," he recalls.
Finally, the birth came, and he captured the moment on camera. Although nature was a bit more rushed than the writer/director/cinematographer/editor would like. "It happened a little fast, I would have liked to shoot it from a few more angles," he says with a laugh.
Uncle premiered at Tokyo International Film Festival in October, winning the grand prix. It then played in CPH PIX and goes on to Tallinn Black Nights Film Festival this month. Ost For Paradis released it in Denmark on November 14; Alpha Violet is handling sales.
Uncle sees Sondergaard playing a young woman, working on a farm with her disabled uncle. She starts to experience life on the outside thanks to a roving veterinarian and a keen suitor. Petersen used the farm's routines to establish the pace of the film, moving in to a homestead owned by Sondergaard's uncle, Peter H Tygesen, for nearly five months researching, writing and then shooting. He convinced Tygesen to go before the camera for the first time to play the uncle.
After delving into a father-daughter relationship in his debut feature, 2016's Where Have All The Good Men Gone, Petersen wanted to explore a different familial bond. "I never lived with my aunt or uncle, so I had to think about a new set of rules, and to find out this kind of communication between them. It became a character study," he says.
Petersen is self taught, learning his craft as a first and second AD — he met Sondergaard in 2005 on the set of Peter Schonau Fog's The Art Of Crying, and also served as first AD on Tobias Lindholm and Michael Noer's R. "My film school was taking away what I saw from these amazing directors," he adds.
The filmmaker is now developing a story about two young Danish women who fall in love, one from Copenhagen and one from South Jutland. "It's not about any prejudice about homosexuality, it's about the parents being surprised their daughter wants to leave their part of the country. They thought she would live in the south forever."