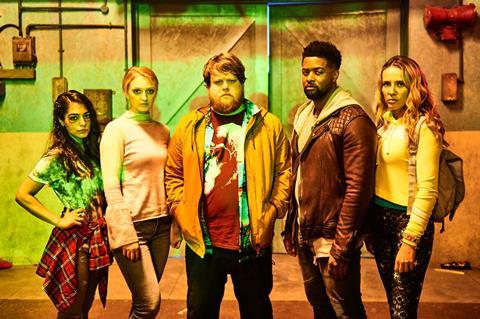 UK production company Iron Box has started work on a new horror feature, Memorial, from producers Raimund Berens and Bernhard Pucher.
The film is a horror mockumentary using found-footage.
The story follows a woman who records her boyfriend as he returns to his hometown for the first time since he helped resist a zombie attack there five years previously. They are looking to confront the past, but find the townspeople have cashed in on the disaster.
The film will being shooting early-to-mid next year in the UK.
Iron Box feature Ravers is making its world premiere at London's FrightFest on Saturday August 25.
Ravers is a horror comedy set in an illegal night-time rave, where a germophobic journalist gets trapped among an increasingly hostile crowd of dancers.
It was directed by Pucher from a screenplay by Luke Foster. The cast includes Georgia Hirst, Manpreet Bambra, Maria Volk and Kamal Angelo Bolden.