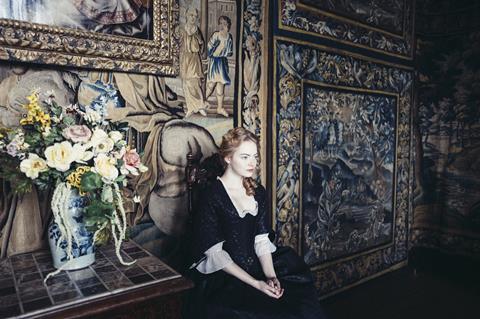 Four months ago, the UK was reacting to the disappointment of just four films with UK involvement in the Cannes Film Festival programme, including no outright UK films in the Competition, Un Certain Regard, Critics' Week, and Directors' Fortnight strands.
Several execs reiterated to Screen at the time that Cannes remains the premiere destination of choice, but suggested the autumn festivals such as Venice and Toronto were beginning to offer an increased appeal to UK filmmakers with their closer proximity to distribution in key territories and awards season.
Indeed, the impressive and vibrant mix of UK filmmaking talent that feature strongly in this year's Venice and, in particular, Toronto line-ups, have been met with relief by the UK industry.
"It's a hell of a lot better showing than Cannes," said Lawrence Atkinson, CEO of publicity firm DDA. "From our perspective, it's good to see the British filmmakers we thought we'd see in Cannes getting the showcase they deserve in Venice and Toronto."
Venice, the smaller of the two festivals in terms of volume of titles if not in stature, has selected five features with UK involvement, two of which play in its prestigious competition: Mike Leigh's Peterloo, produced by Thin Man Films, with BFI and Film4 backing, and Yorgos Lanthimos' The Favourite, produced by Ireland's Element Pictures alongside the UK's Scarlet Film and with backing from Film4.
Also in Venice, Victor Kossakovsky's experimental documentary Aquarela will play Out of Competition; the film was backed by the BFI and produced by Glasgow-based Aconite Productions. Errol Morris's US-UK doc American Dharma is also Out of Competition, while Mark Cousins' doc Women Make Film: A New Road Movie Through Cinema is in Venice Classics.
In Toronto, there is a wealth of titles with UK involvement in the programme this year, with 31 features and three shorts screening across its various strands. The majority are world premieres.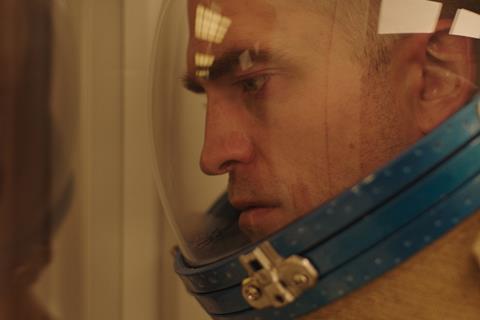 In Galas, David MacKenzie's US-UK Netflix title Outlaw King will open this year's festival, while Clare Denis' Canada-US-UK sci-fi High Life starring Robert Pattinson will have its world premiere, as will Steve McQueen's UK-US heist drama Widows.
There are 11 titles in the Special Presentations programme, including the world premieres of Trevor Nunn's Red Joan, Annabel Jankel's Tell It To The Bees, Tom Harper's Wild Rose, Amma Asante's Where Hands Touch, Michael Winterbottom's The Wedding Guest, and Chanya Button's UK-Ireland feature Vita And Virginia.
Further key titles include Carol Morley's New Orleans-set Out Of Blue in Platform and Peter Strickland's ghost story In Fabric, that is being showcased in Midnight Madness, as well as Adewale Akinnuoye-Agbaje's Farming and William McGregor's Gwen, which will premiere in Discovery.
Reaction
Ben Roberts, director of the BFI Film Fund, which has supported a raft of films across the two festivals this year, said this year's UK showing in Venice and Toronto is "further evidence of the continued creative confidence of so many UK filmmakers and their teams at the moment. Whether it's a standout first feature like Gwen or Ray & Liz, or a filmmaker taking their work to another level - like Widows, Out Of Blue, Peterloo or Outlaw King. TIFF is the perfect place to introduce a crowd pleaser like Tom Harper and Nicole Taylor's gorgeous Wild Rose".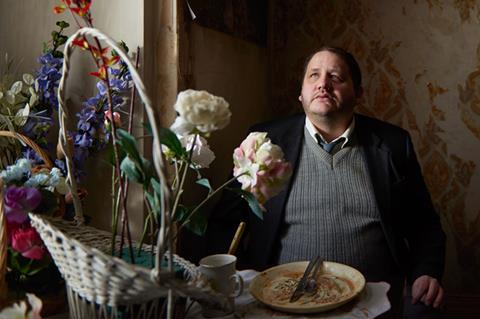 Reflecting on the Toronto line-up, HanWay's Gabrielle Stewart, who has two UK films at the festival - Farming and Colette - reiterated the autumn festivals remain "great launchpads for awards campaigns" and noted Toronto in particular serves as a key launchpad for US distribution.
HanWay also sees Toronto as a key opportunity to sell US rights, as will be the case when it premieres Farming this year (Hanway, WME Entertainment and CAA are co-repping the US sale). "Toronto is a good choice for a proper audience reaction, Farming is the kind of film that can really engage with the public,," she said. "Cannes is a critics' place, Dogman, for example, was the perfect film for there because it really needed the critics behind it. Every film needs a different place to shine."
For Dave Bishop, CEO of Protagonist Pictures, the autumn festivals provide the "stamp of quality" that can tee a film up for a successful release later in the year.
"The fall festivals are hugely important in positioning any film as a prestige title, especially for those films with ambitions of releasing during the awards season," said Bishop. "Without that stamp of quality, it can be far more challenging to generate the level of excitement needed to stand out in a crowded marketplace."
For Jonathan Rutter, director of publicity outfit Premier PR, who is working on seven titles at Venice this year, the Italian festival is an attractive prospect. "What I love about Venice is that, even in a year like this year, which is probably the glossiest, most high-profile slate Venice has ever heard, I still feel like some small titles could pop. The structure of Venice allows that to happen. There's no market, no clutter, it's all about seeing the films and doing interviews. For us, it's much more workable."
Rutter believes the UK showing at the two festivals "feels pretty healthy", adding both remain "majorly important" for UK films being teed up for award season campaigns, pointing to the example of Three Billboards Outside Ebbing, Missouri last year, which spring-boarded off Venice and Toronto berths to win two Oscars and five Baftas.