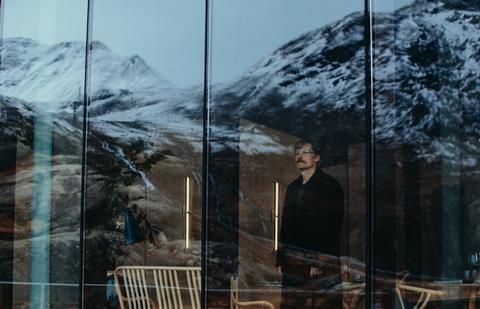 Screen Media has acquired North American rights and Charades has struck a raft of international deals on EFM sales title Suicide Tourist, the mystery thriller starring Nikolaj Coster-Waldau from Game Of Thrones.
Rights to Danish filmmaker Jonas Alexander Arnby's follow-up to his 2014 Cannes Critics' Week selection When Animals Dream have closed in Spain (B-team), CIS and Baltics (Paradise), Israel (Forum), and Middle East (Empire).
Further deals have closed in Greece (Spentzos), Hungary, former Yugoslavia and Bulgaria (AQS), and Taiwan (Spotlight). The film's German co-producer DCM is the distributor for German-speaking territories and will release in June. Scanbox distributed in Scandinavia.
Suicide Tourist follows Max, a detective in the throes of an existential crisis, who checks himself into a secretive assisted suicide facility where he uncovers a truth that makes him question his perception of reality.
The cast includes Tuva Novotny (Annihilation), Sobjørg Højfeldt, Robert Aramayo, Lorraine Hilton, Slimane Dazi, Jan Bijvoet, Sonja Richter, Kaya Wilkins, and Johanna Wokalek.
Arney directed from a screenplay by Rasmus Birch, with Eva Jakobsen, Mikkel Jersin and Katrin Pors producing through Snowglobe.
The film premiered at Sitges and went on to screen at Zurich, Thessaloniki, and Fantastic Film Festival Australia. Screen Media plans a theatrical and VOD release this summer after senior vice-president of worldwide acquisitions Seth Needle and manager of acquisitions Conor McAdam brokered the deal with CAA on behalf of the filmmakers.
Coming up for Coster-Waldau are Copenhagen 2015 terror attack drama The Day We Died, and US thriller The Silencing, which XYZ Films and Endeavor Content introduced to Cannes buyers last year.
"The combination of Nikolaj's complex performance and Jonas' vivid filmmaking makes this a film you're unable to look away from start to finish. We're thrilled to be working with all involved," said Needle.
"I am very excited that Suicide Tourist has found its home in the US with Screen Media - a company that has great experience in elevating films for the US market and that will be a great platform for the film to reach an American audience," said Arnby. "I look forward to the collaboration with Screen Media ahead of the US release this year."